Fish & Water
---
Management of Recreational Fish Ponds
Learn the keys to successful pond management with these guidelines on construction, species selection, removal of unwanted and overpopulated fish species, liming and fertilization, harvesting and record keeping, pond enhancements, wildlife management, and weed control.
Alabama has over 200,000 small ponds covering more than 600,000 acres. Ponds often are built for several purposes. In Alabama, recreational fishing is the most common use. Among other uses are livestock watering, irrigation, wildlife attraction, and even geothermal heating and cooling. While a pond might support one or more of these uses, good aesthetics is important for almost all pond owners.
The first step in recreational pond management is to determine goals. Ponds can be managed for general fishing, trophy bass, trophy bream, or even just habitat that supports and attracts wildlife. The primary focus of this article is to help pond owners and managers create and maintain ponds that support high-quality recreational fishing.
The process of managing a recreational fish pond is similar in many ways to preparing and maintaining a vegetable garden. The pond must be built correctly, stocked with what the owner wants to produce, limed if needed, and fertilized correctly, depending on desired goals. Weeds must be controlled, and the fish must be harvested in the correct numbers and on an appropriate timetable to meet the goals of the pond owner or manager.
Table of Contents
Pond Environment

Water Quality
Oxygen Cycle
Alkalinity, Hardness, and pH
Blooms and Pond Color

Essentials of Pond Management

Pond Construction and Watershed Management
Species Selection and Stocking
Removal of Unwanted and Overpopulated Species of Fish
Maintaining Fertility
Harvesting and Record Keeping
Evaluation of Pond Balance
Weed Control
Alternative Stocking Strategies
Fish Kills in Ponds
Enhancement Strategies
Summary
Recreational fish ponds must be managed to be productive and provide consistently good fishing. Again, think of managing a pond much like a garden or orchard. It must be properly laid out, perhaps fertilized, planted (stocked), weeded, pruned (in this case, selectively harvested), and sometimes protected from climate- related catastrophe (for example, turnovers) to be bountiful. All of this takes time and effort, but the rewards are outdoor recreation and excellent harvest.
Sources
Hubert, W. A., and M. C. Quist, eds. 2010. Inland Fisheries Management in North America. American Fisheries Society.
Masser, M. P. 1992. "Management of Recreational Fish Ponds in Alabama." Alabama Cooperative Extension System.
Neal, J. W., and D. W. Willis, eds. 2012. Small Impoundment Management in North America. American Fisheries Society.
Zale, A. V., D. L. Parrish, and T. M. Sutton, eds. 2012. Fisheries Techniques, Third Edition. American Fisheries Society.
---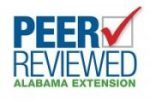 Rusty Wright, Extension Specialist, Associate Professor, Fisheries, Aquaculture, and Aquatic Services, Auburn University
Revised May 2022, Management of Recreational Fish Ponds, ANR-0577