Fish & Water
---
Wildlife Enhancement – Management of Recreational Fish Ponds
Wildlife, both game and non-game, require food, water, and shelter to survive. If managed properly, ponds can provide fishing along with food and shelter for a variety of wildlife species. The upper reaches of a pond can be managed for wildlife, while the lower areas adjacent to the dam have the characteristics of a typical fish pond. No more than approximately half of the pond area should have water less than 2 feet deep.
If the pond is gong to be used to attract waterfowl, the pond should be constructed so that the upper reaches can be dried by draining during May through October. The dewatering exposes an area of mudflats where natural vegetation may grow or specific plants can be planted. These mudflats are then flooded in the fall and provide habitat and a food source for ducks and other waterfowl. Draining and flooding can be accomplished by fitting the standpipe with two valves, one to drain the pond completely and the other positioned to dewater only the upper reaches of the pond. Nesting boxes placed in the pond can provide artificial nesting cavities for wood ducks.
Ponds serve as watering sites for a variety of wildlife species. Using different plantings can encourage specific wildlife species to use the pond. For example, ponds with cleared and sodded shorelines (15 to 20 feet wide) not only provide an unobstructed view of the pond but are excellent watering sites for mourning doves, wading birds, and waterfowl. On the other hand, using this area to plant native trees and shrubs (although not on the dam) with persistent seeds and fruits will provide food for wildlife and encourage their frequent use of the pond. Including clover in the turf-forming sod around the pond can attract grazing wildlife and pollinators to the blooms. Establishing a wildflower patch in an area with little mowing and no herbicide application will create a low- maintenance, attractive area that will support pollinators and add color to the landscape.
Wading birds, aquatic reptiles, and amphibians are a natural part of any pond. These animals can provide many hours of enjoyment to those who have the opportunity to watch them.
Whether it is waterfowl to be hunted or non-game species to be watched, wildlife can enhance the recreational benefits of ponds. Contact your county Extension agent for more information on maximizing wildlife around a pond.
A few wildlife species can cause problems, such as damage to the pond structure (beavers and muskrats), direct predation of fish (otters, cormorants, egrets), water-quality issues (flocks of waterfowl, bird rookeries, and roosts), and general nuisance issues (overly abundant turtles, fire ants, etc.). Contact your county Extension agent for procedures to effectively and legally control potential wildlife damage.
Read more excerpts from Management of Recreational Fish Ponds at www.aces.edu.
---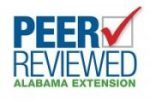 Rusty Wright, Extension Specialist, Associate Professor, Fisheries, Aquaculture, and Aquatic Services, Auburn University
Revised May 2022, Management of Recreational Fish Ponds, ANR-0577