Business & Community
---
SerPIE
July 8, 2022
Posted by: Karnita Garner
SerPIE: Synergistic Efforts to Reduce Pharmaceutical Impacts on the Environment

What is SerPIE?
SerPIE is the acronym for Synergistic Efforts to Reduce Pharmaceutical Impacts on the Environment

The program offers a one-health approach to minimizing environmental impacts.

SerPIE highlights the connection between pharmaceutical drugs, personal care products, and pollution by tackling tough topics like the opioid crisis and giving the public information to safeguard their home and the environment

.
Objectives
To improve literacy concerning local environmental health issues by offering resources that enable citizens to safeguard their homes and the environment from PPCPs
To accentuate the benefits of using safe, effective methods to dispose of expired and unwanted pharmaceuticals.
Activities and Components
Environmental Education Workshops
Research-based data and information
Training Forums for Extension Personnel
Lock Your Meds Campaign
What is the Problem?
Pollution of soil and water resources by pharmaceuticals and personal care products (PPCPs) is a serious environmental issue.
PPCPs are described as any product used by individuals for personal health or cosmetic reasons or used by agribusiness to enhance the growth or health of livestock.
PPCPs such as aspirin, caffeine, and nicotine were discovered in wastewater treatment plants more than 20 years ago. Since then, PPCPs have been detected in surface and groundwater, soils, biosolids, and drinking water worldwide.
Individuals and animals are largely responsible for PPCPs entering the environment through use, excretion, and improper disposal of unwanted medications via flushing or trash.
In 2008, the Associated Press revealed that concentrations of pharmaceutical drugs were found in the drinking water supply of nearly 41 million Americans.
Unless more action is taken, more and more PPCPs will pollute the environment and will continue to be stockpiled in homes.
*References are available upon request.
For more information on PPCP soil and water contaminants, proceed to: What's in your soil and water? or What can I do to help?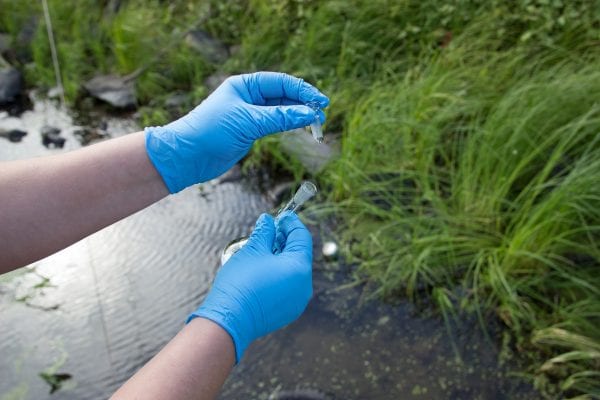 Contact Us
Alabama Extension serves all 67 Alabama counties. If your county isn't listed below, contact the nearest county on the list or the program specialist in the state office.
State Office: Alabama A&M University
Karnita Garner, Wildlife & Natural Resources Specialist
Office: (256) 372-8331 Email: kfg0003@aces.edu
Urban Centers - SerPIE Program
The following urban regional Extension agents (UREAs) have expertise related to forestry, wildlife, and natural resources (FWNR). 
FWNR UREA Map 2021
This work is supported by Capacity Building grant no. 2017-38821-26426 /project accession no. 1012164 from the USDA National Institute of Food and Agriculture. Any opinions, findings, conclusions, or recommendations expressed in this publication are those of the author(s) and do not necessarily reflect the view of the U.S. Department of Agriculture. This institution is an equal opportunity provider.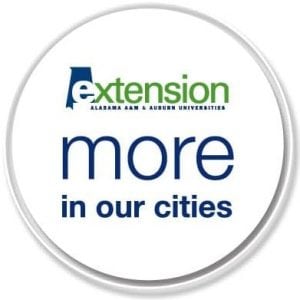 Follow us on Instagram @alabamanaturalresources.