Home & Family
---
PCREP: Parent-Child Reading Enhancement Program
December 6, 2018
Posted by: Dorothy Brandon, Ph. D.
PCREP is a resource that teaches parents and guardians techniques that will help to improve the reading level and skills of children ages 4-6 in five key areas: phonemic awareness, phonics, vocabulary, comprehension, and fluency. Parents know when their child is struggling with reading, but they may not know how to help. PCREP is here to provide the tools needed to improve your child's reading. We want to turn reading time
into quality family time that everyone can enjoy.
What is 
PCREP

?
PCREP is the acronym for Parent-Child Reading Enhancement Program.

The PCREP program builds parental teaching skills over five, one-hour classes.

Additionally, the program provides tools and resources that can be used when teaching children to read.
Who is 
PCREP 

for?
PCREP was developed to support parents, guardians & caregivers of children ages 4–6.

Alabama Extension understands that parents have limited time. PCREP addresses this by creating activities that combine learning with quality time.
PCREP techniques can give beginning readers a solid start and struggling readers needed support.
Advanced readers can benefit from program techniques by fostering a love of reading and expanding comprehension.
How much does 
PCREP 

cost?
The PCREP program is absolutely free and classes are offered throughout the calendar year.

Contact Us
St
ate Office

Alabama A&M University
Dr. Dorothy Brandon
Office: (256) 372-5458
Email: dpb0010@aces.edu
Urban Centers
Calhoun County Extension Office
Marchale Burton
Office: (256) 237-1621
Email: burtome@aces.edu
Jefferson CountyExtension Office
Nkenge Hyter
Office: (205) 325-5342
Email: nch0004@aces.edu
Lauderdale County Extension Office
Darlene Minniefield
Office: (256) 766-6223
Email: minnida@aces.edu
Madison County Extension Office
Donna Gullatte
Office: (256) 536-4779
Email: jonesdl@aces.edu
Montgomery County Extension Office
Ciji Griffin
Office: (334) 270-4133
Email: czg0019@aces.edu

Danielle Rudolph
Office: (334) 270-4133
Email: ddr0007@aces.edu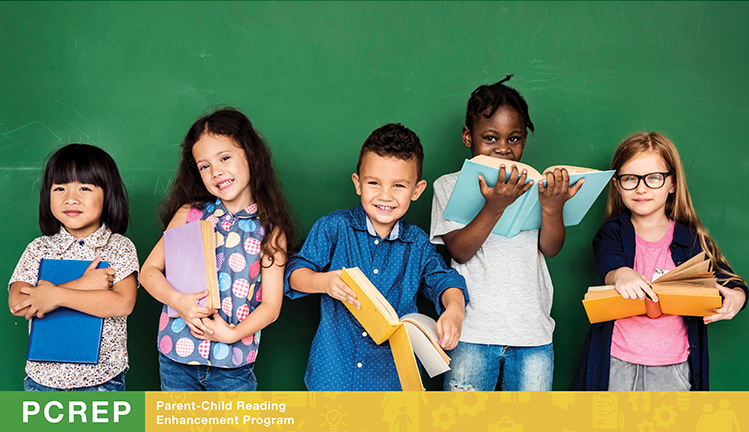 Click here to download the pdf PCREP brochure.