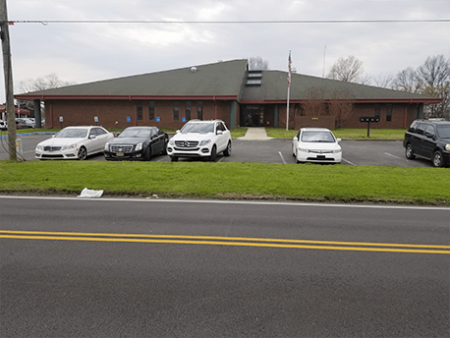 Address:
Charles Stone Agricultural Center
819 Cook Avenue
Huntsville, AL 35801
Phone:
(256) 274-7956
Fax:
(256) 532-1581
Hours:
8:00-12:00; 12:30-4:30
Satellite Office:
Family Life Center
Meet the Staff
Directions: All highways entering Huntsville intersect Memorial Parkway. Exit Memorial Parkway at University Drive. Travel north one block to Cook Avenue. Turn right and travel about half a block. Office is on the right side of street . Parking on all sides of building.