Health
---
The Cost of Vaping
December 2, 2022
Posted by: Adrienne Duke, Melanie Allen, Synithia Flowers, and Margaret Odom
in Health
The nicotine in electronic cigarettes is extremely addictive. Once you start vaping, you crave it more, which will cost you.
Know the Facts
The global e-cigarette and vape market was valued at $12.41 BILLION in 2019 and is expected to increase 23.8% from 2020 to 2027.
Advertising on TV, etc., is off-limits for traditional tobacco products but is being used freely by electronic cigarette companies to promote their products.
Tobacco corporations are connected to e-cigarettes. For example, the makers of Kool sell Blu, Marlboro sells Mark Ten, Camel sells Vuse, and the Altria Group (formerly known as Phillip Morris) now distributes JUUL. These corporations are replacing their old cigarette customers with young people who might fall into the trap of vaping addiction.
How much does it cost to vape?
$20 – Average cost of disposable e-cigarette
Average cost to vape a JUUL – $1,008 PER YEAR
$20 a week x 4.2 weeks = $84 per month
$84 a month x 12 months = $1,008 per year
$30 – Average cost of a refillable e-cigarette
$30 –  Average cost of e-juice per week
Vaping more costs you more each week
Average cost to vape refillable e-cigarettes – $1,512 PER YEAR
$30 a week x 4.2 weeks = $126 per month
$126 a month x 12 months = $1,512 per year
What could you buy with the money that went up in vapes?
In One Month ($80–$125)
A manicure, a pedicure, or a haircut and style
A nice outfit of clothes
Monthly payment for cell phone plan with unlimited data
In One Year ($1,000–$1,500)
Electronic device (laptop, tablet, or cell phone)
Video gaming console with accessories and games
A Caribbean cruise
In 10 Years ($10,000–$15,000)
Nice car or truck
Down payment on a small house or the total cost of a mobile home
Career tech certification or community college
Vaping e-cigarettes also costs you more than money.
HEALTH CARE. Greater likelihood of illness and a greater need for health, disability, and life insurance. Toxins in e-cigarettes can affect the health of your family and friends.
TIME. Loss of time at work and reduced time to enjoy family and fun activities because of medical issues or addiction.
RELATIONSHIPS. Addiction can lead to relationship issues with family members, dating partners and spouses, friends, and coworkers.
LIFE. Reduced quality of life or higher risk of early death!
---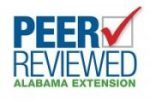 Adrienne Duke, Extension Specialist, Associate Professor, Human Development and Family Studies; Melanie Allen, former Regional Extension Agent; Synithia Flowers, Regional Extension Agent; and Margaret Odom, Regional Extension Agent, all with Auburn University
Revised November 2022, The Cost of Vaping, FCS-2451