Finance & Career
---
Master Interview Skills
June 29, 2021
Posted by: Renee' Vines
First impressions are formed within an estimated 7 seconds of meeting a person. Make sure those seconds count in your favor in an interview.
Practice These 5 Strategies to Help You Land the Job
1. Prepare for an interview.
Research the company. Understanding key information, products, and culture can provide a good foundation of discussion and help you decide if the company will be a good fit.
Be familiar with the job description and responsibilities. Prepare questions to ask during the interview.
2. Highlight your skills and experience.
Share any specific training that relates to the position.
Provide specific information related to your unique skill set.
Be prepared to discuss positive experiences of previous employment.
Be prepared to share examples of your work.
3. Follow interview etiquette.
Dress appropriately for the job. Formal business or business casual is recommended. Choose neutral- color clothing that is clean, neatly pressed, and free of stains. Be well groomed, wear clean shoes, and wear little to no perfume.
Be friendly to everyone! Your interview begins the minute you enter the parking lot.
Allow the interviewer to invite you in, and sit when and where instructed.
Convey positive body language; this is essential. Have a firm handshake. Smile. Maintain eye contact. Demonstrate correct posture. Lean forward in your chair. Keep both feet on the floor.
4. Know how to answer tough interview questions and stay cool under pressure.
Recruit a friend or family member and practice your answers aloud.
Use the STAR method to help organize your thoughts: situation, task, action, results.
Practice being relaxed. This will help you to listen carefully to the questions, pause to formulate your responses, then reply. Refrain from rushing to answer; this could cause undue stress.
5. Express interest at the conclusion of the interview.
Be prepared to ask specific questions about the position, responsibilities, work environment, and the company.
Thank the interviewer for his or her time and shake hands.
Follow up with a handwritten thank-you note.
---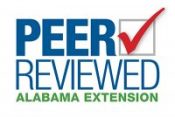 Renee' Vines Regional Extension Agent Financial Resource Management & Workforce Development
Revised June 2021, Master Interview Skills, FCS-2432