Finance & Career
---
Create a Stand Out Cover Letter
June 29, 2021
Posted by: Cynthia T. White
A cover letter is an introduction of a job seeker's skills and interests. A stand out cover letter convinces employers to look at a candidate's resume and offer an interview.
Just as with a resume, there is no one size fits all for a cover letter. A cover letter must be specific to the job. The cover letter must show knowledge of the position and required skills and their connection to goals of the organization. The goal of the cover letter is to secure the interview.
Components of a Cover Letter
Name and contact information. For both applicant and recipient

Full legal name
Current phone number
Current address
Email address (professional email address; no nicknames)

Salutation. This may require a little research. Be specific in addressing the appropriate individual in the cover letter. Avoid using blanket salutations such as "To Whom It May Concern" or "Dear Hiring Manager." Researching company websites could assist in locating this information.
Body. The body of a cover letter should clearly state its purpose with clear specification of the position the applicant is seeking. Remember the goal is to stand out from other applicants.

Create interest. Demonstrate accomplishment, passion, or excitement created by relevant skills that would improve organizational success.
State the position of interest and where/how you learned of the opening.
Sell yourself. Highlight skills and accomplishments listed on the resume. Demonstrate relevance of skills and accomplishments as they individually address each position. Include additional skills that may be a bonus in creating success for the organization and its goals. List achievements and successes in numerical values. Provide examples showing value added with utilization of your skills.
Connect skills and achievements to the position. Demonstrate the connection as a solution to organizational challenges and concerns. Reference how these skills and achievements assist in presenting you as an asset to the organization.
Request for an interview. The closing paragraph should directly request an interview as an opportunity for more discussion.
Closing. Use a professional closing such as Sincerely, or Best Regards.
Signature. Sign the letter in blue or black ink. It can be scanned if submitting electronically
Enclosure. Indicate that there is an attachment. A cover letter will always be accompanied by a resume
Tips to Remember
Always write a cover letter unless the employer specifically says not to.
A cover letter should be easy to read.

Use standard 1-inch margins.
Make sure it is not longer than 1 page.
Use a standard 12-pt font such as Times New Roman or Arial.
Use 1-inch margins.

The format of the cover letter should match that of the accompanying resume
Editing is vital. Make sure your cover letter is free of grammatical and spelling errors; perfection is the goal; cover letters with errors end in resumes that are often overlooked
Use keywords. Include action verbs and keywords from the job description; pull out specific qualifications required for the position as listed in the job posting and use those terms referencing your skills
Electronic Cover Letters
Employers often request electronic submission of resumes and cover letters within the application. Traditionally formatted documents become distorted when submitted electronically. Adjustments must be incorporated to accommodate electronic requests.
Only use plain text.
Do not bold, underline, or italicize.
Do not use bullets; use hyphens or asterisks.
Left align all text.
Save as .txt or .doc format.
All fonts should be the same size.
No borders.
---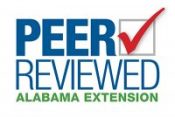 Cynthia T. White, Regional Extension Agent Financial Resource Management & Workforce Development
New June 2021, Create a Stand Out Cover Letter, FCS-2546