Finance & Career
---
File FAFSA or Opt Out in Alabama
August 1, 2022
Posted by: Portia Johnson
Who Is Eligible for FAFSA?
Students who qualify for FAFSA:
Have a financial need (for most but not all programs).

A student has a financial need if the cost to attend the school (cost of attendance or COA) is more than the family is expected to contribute (expected family contribution or EFC).
EFC is calculated on the information the parent/guardian and student enter on the FAFSA form. It is not the amount your family will pay for college. It is
just a formula used to calculate the aid amount.

Have US citizenship or are an eligible non-citizen.
Have a Social Security number.
Are enrolled or accepted at least half-time in an eligible degree or certificate program.
Maintain satisfactory academic progress.
Have a high school diploma, GED certificate, state-approved homeschooling, or are in an eligible career pathway program.
Should I Complete FAFSA or Opt Out?
In Alabama, parents/guardians and students can decide to complete FAFSA or opt out. The Alabama opt-out process includes completing and submitting a nonparticipation waiver.
The nonparticipation waiver is available on the Alabama State Department of Education website or from a school counselor or career coach. The certification process includes the parent or legal guardian, school counselor, principal, and superintendent. Some may be unsure about which choice is best for their family. Others may have
misinformation about FAFSA. Knowing the facts can help you make an informed decision about the FAFSA mandate.
I do not want or need financial aid.
Many colleges and programs require FAFSA completion as a prerequisite for merit scholarships, need-based scholarships, and work-study. Receiving a scholarship can reduce the amount the family pays, freeing monies for other wants or needs.
I do not think I qualify for financial aid.
Some families believe their income is too high and automatically disqualifies them from aid available through FAFSA. Because many other factors in addition to income determine expected family contribution, some families with incomes more than $200,000 still qualify for aid. Completing FAFSA is the best way to learn all your options.
I do not want to assume college debt.
Completing FAFSA does not obligate parents/ guardians or students to anything. FAFSA completion is free and only helps families determine the financial aid for which they may qualify. It is an excellent first step to making college more affordable and reducing future debt.
I do not have the information needed to complete FAFSA.
Several agencies provide free assistance to families who do not feel they have the resources or information to complete FAFSA successfully. The Alabama FAST "Student and Family Guide to FAFSA" at www.aces.edu/FAFSA is a great resource.
I do not plan to continue my education after high school.
Many students do not intend to pursue 4-year or 2-year degrees after high school. Free financial aid is still available through FAFSA for other career options, technical or trade schools, and certificate programs.
I do not want to disclose personal or financial information.
FAFSA completion requires some detailed information, which is protected by law. The information will be visible only to the US Department of Education. The student's school will be aware that FAFSA was completed, but it will not have access to any of the information.
What Is Alabama FAST?
Alabama FAST is the FAFSA (Free Application for Federal Student Aid) Application Survival Toolkit, an initiative of Human Sciences Extension at Auburn University. It provides information and resources to high school students, parents, guardians, school counselors, career coaches, and administrators across the state to aid in making informed decisions about the FAFSA process. Learn more at www.aces.edu/FAFSA.
FAFSA Facts
The United States Department of Education uses FAFSA to determine post-secondary education financial assistance.
It is recommended that students complete the FAFSA form even if they are not sure that they need additional aid.
More than $120 billion is awarded yearly to college students through FAFSA.
Federal PellGrants are monies awarded to undergraduate students with exceptional financial needs. They do not require repayment. An estimated $3.75 billion in Pell Grants was unused in 2021 because many did not file.
Funding is provided first come, first served.
Filing FAFSA is free.
---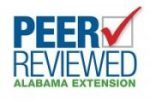 Portia Johnson, Extension Specialist, Assistant Professor, Financial Resource Management and Workforce Development, Auburn University
New July 2022, File FAFSA or Opt Out in Alabama, FCS-2677