Finance & Career
---
Alabama FAST: FAFSA Application Survival Toolkit
August 1, 2022
Posted by: Portia Johnson, Kassandra Ross, and Emily Hines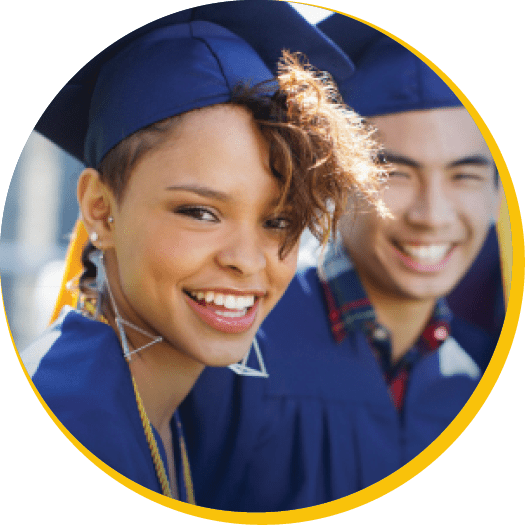 Alabama FAST (FAFSA Application Survival Toolkit) provides information and resources to high school students, parents, school counselors, career coaches, and administrators across the state to help them make informed decisions about the Free Application for Federal Student Aid (FAFSA) process. FAFSA is used to determine financial aid award eligibility for all college students. Federal financial aid includes federally funded student loans, Pell Grants, and work-study jobs.
Alabama FAST program goals:

Raise awareness about the FAFSA and Alabama opt-out nonparticipation waiver process for high school seniors

Support school counselors, career coaches, and administrators in servicing student and family FAFSA needs

Empower students and families to make informed decisions about FAFSA

About Alabama FAST
Alabama FAST was developed in 2022 in response to an Alabama State Board of Education mandate requiring all high school graduating seniors to complete a FAFSA application or a nonparticipation waiver to opt out of FAFSA. The mandate took effect during the 2021–2022 academic school year, making Alabama the fourth state with a statewide FAFSA mandate.
The United States Department of Education recommends that every student considering attending a 2- or 4-year post-secondary college, university, or eligible program complete the FAFSA process.
The following resources include a comprehensive guide, fact sheets, posters, bookmarks, and more, all designed to help guide you through the FAFSA application process.
---
Getting Started
---
Resources for Students and Families
No part of the following Alabama FAST publications may be reproduced, copied, stored in a retrieval system, or transmitted by any forms or means without the following statement:

This material was developed by the Alabama Cooperative Extension System (ACES) and is available on the ACES website at no charge. The use of this material does not imply endorsement by ACES of the sharing entity or of its products, facility, service, or enterprise.
---
The following Alabama FAST materials (posters, bookmarks, social media graphics, media guide, and promotional cards) may be reproduced, copied, stored in a retrieval system, and transmitted without an ACES statement of permission.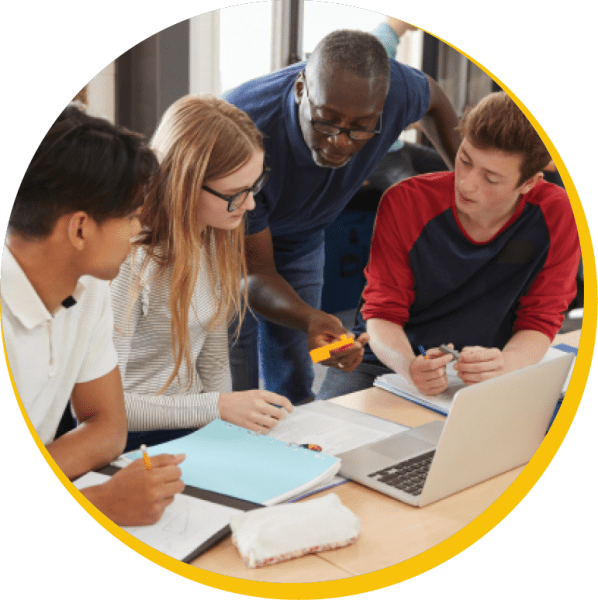 Resources for Educators, Counselors,
and Career Coaches
---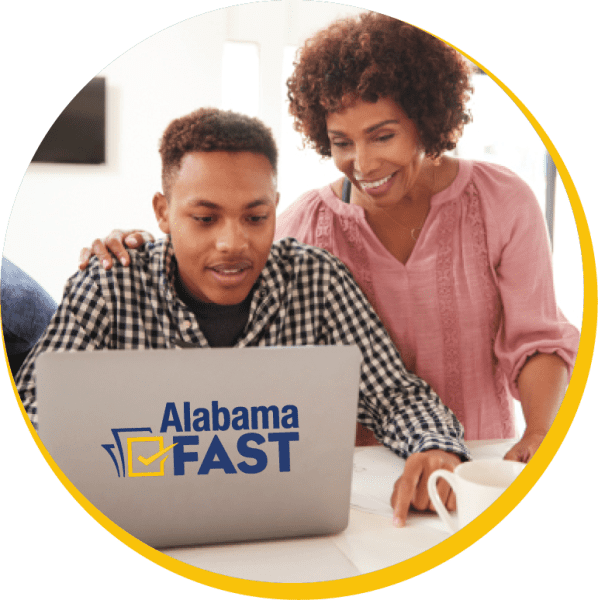 FAFSA Promotional Materials
Social Media Graphics     Media Guide     Promotional Cards
---
Additional Resources
---
Alabama FAST Corporate, Business, and Community Partners
The Alabama FAST initiative is made possible by the generous financial and programmatic support of its corporate and business donors and community partners. Alabama Cooperative Extension System acknowledges with gratitude the donors and partners who have graciously supported the 2022–2023 Alabama FAST initiative.
Special thanks to our supporting partners

---
Portia Johnson, Extension Specialist, Assistant Professor, Auburn University; Kassandra Ross, Clinical Instructor of Marketing, University of Alabama; Emily Hines, Regional Extension Agent, Auburn University
Contributions from Jill Prince, Career Coach Mentor, Alabama Board of Education; Monica Mack, Education Specialist, Alabama Board of Education; Theresa Jones, Regional Extension Agent, Auburn University; Patricia Smith, Regional Extension Agent, Auburn University; Renee Vines, Regional Extension Agent, Auburn University; Cynthia White, Regional Extension Agent, Auburn University