Finance & Career
---
WISE Money Management Calendar: Guide to Managing Your Weekly Income, Saving & Expenses
November 2, 2022
Posted by: Theresa Jones and Portia Johnson
Good money management is a habit. Successfully managing money takes a little effort and consistency. The Weekly Income, Saving & Expenses (WISE) Money Management Calendar is a financial management tool for you and your family. Use the WISE calendar throughout the entire year or for short-term planning during the year. The calendar's purpose is to help you plan and monitor your income, savings, and expenses. The calendar can help you do the following:
Track monthly income, savings, and expenses
Set, meet, and adjust specific, measurable, action-oriented, reachable, and time-bound (SMART) financial goals
Manage, plan, and track debt
Prepare for planned and unexpected expenses
Develop a monthly money plan (budget)
Remember payment and due dates
Plan for grocery shopping and dining out
Keep financial records for tax purposes
2023
Download a PDF of WISE Money Management Calendar 2023, FCS-2705.
2022
Download a PDF of Money Management Calendar 2022, FCS-2570.
For questions about accessibility or to request accommodations, contact Extension Communications and Marketing at 334-844-5696 or extcomm@aces.edu.
---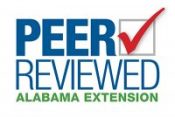 Theresa Jones, Regional Extension Specialist, Human Sciences Extension, Auburn University; and Portia Johnson, Extension Specialist, Human Sciences Extension, Auburn University

Revised October 2022, WISE Money Management Calendar, FCS-2705