Finance & Career
---
Completing FAFSA
August 1, 2022
Posted by: Portia Johnson
The FAFSA form can be completed in just 8 steps. It can be done in 30 minutes or less if you plan ahead. Finishing steps 1 and 2, creating a FAFSA ID, and gathering documents in advance will lessen the time needed to fill out the FAFSA form.
Filing FAFSA
Step 1: Create a FAFSA ID.
The FAFSA ID allows you to fill in and sign electronic forms.
The FAFSA ID also allows you to access the myStudentAid app.
For help creating a FAFSA ID, visit https://studentaid.gov/help/create-fsa-id.
Step 2: Gather documents you may need.
Parent/guardian and student Social Security numbers or alien registration numbers.
Driver's license number or another state-issued form of ID.
Federal tax information or tax returns, including IRS W-2s, for the last 2 years.
Record of other income, such as child support and interest income for the last 2 years.
Banking, checking, and investment account information for the last 2 years.
Step 3: Completing the FAFSA Form
You can file FAFSA:
Electronicallyatwww.fafsa.gov.
Using the myStudentAid mobile app.
Via mail: download the form at www.studentaid.gov or call 1-800-4-FED-AID.
Step 4: List Your Colleges
List in your form the colleges you are considering.

You can search college codes at https://studentaid.gov/fafsa-app/FSCsearch

The information you report will be sent directly to these colleges.
You do not have to apply to a college before listing it.
Step 5: Note Your Dependency Status
The form will ask you questions to determine your dependency status.
If you need help in listing parental or guardian information, visit https://student aid.gov/apply-for-aid/fafsa/filling-out.
Step 6: Enter Your Financial Information
Enter financial information or import automatically using the IRS Data Retrieval Tool (IRS DRT).
For steps to using the IRS DRT, visit https://studentaid.gov/resources/irs-drt-text
Step 7: Sign and Submit
Sign and submit the form with your FAFSA ID You can also print, sign, and mail it.
Print the forms for your records.
Step 8: Check Your Email
You will receive a confirmation email after completing FAFSA. Save or print it.
Within a few weeks, you should receive an email confirming that your FAFSA form has been successfully processed.
What Is Alabama FAST?
Alabama FAST is the FAFSA (Free Application for Federal Student Aid) Application Survival Toolkit, an initiative of Human Sciences Extension at Auburn University. It provides information and resources to high school students, parents, guardians, school counselors, career coaches, and administrators across the state to aid in making informed decisions about the FAFSA process. Learn more at www.aces.edu/FAFSA.
FAFSA Facts
The United States Department of Education uses FAFSA to determine post-secondary education financial assistance.
It is recommended that students complete the FAFSA form even if they are not sure that they need additional aid.
More than $120 billion is awarded yearly to college students through FAFSA.
Federal PellGrants are monies awarded to undergraduate students with exceptional financial needs. They do not require repayment. An estimated $3.75 billion in Pell Grants was unused in 2021 because many did not file.
Funding is provided first come, first served.
Filing FAFSA is free.
---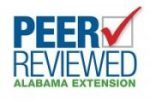 Portia Johnson, Extension Specialist, Assistant Professor, Financial Resource Management and Workforce Development, Auburn University
New July 2022, Completing FAFSA, FCS-2679