Crop Production
---
DigitalAg@Farms
January 21, 2021
Posted by: Brenda V. Ortiz
Efforts to put digital technologies and site-specific crop management practices in the hands of farmers (2019 report)
The Alabama Precision Agriculture Extension team is committed to work with several groups of stakeholders on digital agriculture applications to increase farm profitability, efficiency, and environmental sustainability.
Adoption of digital technologies to support site-specific crop management has been, in many cases, slow because of farmers' perception of their effectiveness, usability, comparative advantages, compatibly, and complexity. Easy to use technologies such as GPS auto-steer guidance systems for farm machinery are widely adopted among farms. In contrast, adoption of practices that require collection, processing, and analysis of digital data is still behind. The goal of the DigitalAg@Farms program is to work with farmers at their farms on evaluation, demonstration, and training of digital technologies in agriculture.
Although digital agriculture involves the use of communication, sensing, machinery, electronics, computing technologies, and algorithms to support farm operations, "sense-making" of data and derived approaches relies on involvement of multiple disciplines such as agronomy, engineering, computer science, biology, among others. We are currently working with colleagues from various disciplines and colleges within Auburn University, other universities within the region, state and federal agencies, crop consultants, and private industry.
Training is a big component of this program. Demonstration sites are currently the nodes of a training network. Around each demonstration site, neighboring farmers are invited to learn and discuss the technologies being demonstrated, as well as interact with fellow farmers using the technology, Extension agents, and private industry representatives. Field days and workshops are also hosted at or near demonstration sites. The data collected from each demonstration site
is a key part of our technology evaluation and training efforts.
Download a PDF of DigitalAg@Farms, ANR-2712.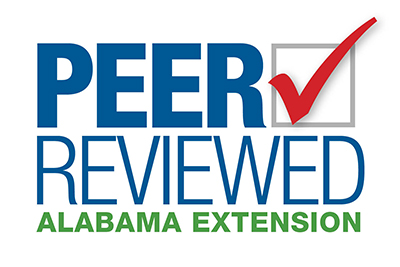 For questions about accessibility or to request accommodations, contact Extension Communications and Marketing at 334-844-5696 or extcomm@aces.edu.