SerPIE-ASEMP – Synergistic Efforts to Reduce Pharmaceutical Impacts on the Environment – Agricultural Science Extension Mentorship Program for Undergraduates
Eligibility
We welcome applications from students attending 4-year colleges and majoring in agricultural-related science, technology, engineering, and math (STEM) disciplines. Priority will be given to students from ethnic groups that are under-represented in Science and Extension careers.
ALL applicants must:
Be United States citizens or permanent residents who are currently enrolled in an undergraduate program.
Be classified as a Sophomore, Junior or Senior.
Possess a valid driver's license
Have a current GPA of 3.0 or higher
Have a willingness to experience the great outdoors.
Be interested in pursuing an advanced degree (Master or Ph.D.) in science, technology, engineering, or mathematics (STEM) or a related field upon completing their Bachelor's degree
All applicants must provide:
An online ASEMP Application Form
A two-page resume
An official college transcript (must be mailed to us directly from your school)
Two letters of recommendation (can be sent to us directly by the referring parties via email, fax, or US mail)
A personal statement demonstrating your interest in the program and your educational background and career goals.
Participant Benefits
Each ASEMP participant will receive a stipend, with money paid to the student in advance for program-related expenses and the remaining balance paid after the student completes all assignments, and is approved by the coordinators of the program.
Travel, housing, meals, and program-related expenses will be covered by ASEMP.

All ASEMP participants will be housed in an Alabama A&M University (AAMU) campus dormitory throughout the duration of the program. All rooms are air-conditioned and equipped with a microwave. Laundry facilities are available in the dormitory area. ASEMP participants will engage in experiential learning activities for one week on the campus of Tennessee State University (TSU). They will be provided with travel, housing, and meals during their stay at TSU.

Local telephone and internet services will be provided by AAMU and TSU.
Security and Safety
The following forms will have to be read, signed, and dated by each student before participating in SerPIE-ASEMP.
Code of Conduct
Waiver and Assumption of Risk
Parental Travel Release
Health Information
Emergency Contact
Consent to Treat
The Agricultural Science Extension Mentorship Program (ASEMP) is supported by USDA-NIFA grant #2017-38821-26426. (United States Department of Agriculture National Institute of Food and Agriculture)


Read More

related articles
Related Topics
Published Works
Alabama Extension News and Informational Articles
Katie Nichols, "Safe Drinking Water a Priority for Alabamians," Alabama Cooperative Extension System, accessed July 21, 2020. https://www.aces.edu/blog/topics/news/safe-drinking-water-a-priority-for-alabamians/.
Karnita Garner, "Is your drinking water safe," Alabama Cooperative Extension System, accessed July 21, 2020. https://www.aces.edu/blog/topics/natural-resources-urban/is-your-drinking-water-safe/.
Metro News
Karnita Garner, "Pharmaceuticals in the Environment," Metro News, no. 3 (2013):4.
Jasmine McCord, "Long-term Health Risks of Prescription Drug Use," Metro News, no. 4 (2015):1.
Reshard Sumblin, "Common Street Names for Pharmaceutical Drugs," Metro News, no. 1 (2015):3. 
Fact Sheets & Publications
Kaur, Ravneet, Anonya Akuley-Amenyenu, Karnita G. Garner, and Sam O. Dennis. "Detection of Human Pharmaceuticals in the Surface Water of East Fork Stones River," Journal of Water Resource and Protection, no. 12, (2020):240-259. https://www.scirp.org/pdf/jwarp_2020031313272976.pdf.
Garner, Karnita, Paul Okweye, Sarah Zach, Laura Kammin, Sampson Hopkinson, and Sam Dennis, "Utilizing a One Health Approach to Achieve Zero Pharmaceutical Waste," Alabama Cooperative Extension System UNP-2132, accessed July 21, 2020. https://www.aces.edu/wp-content/uploads/2019/03/UPN2132_SerPIE-One-Health-Conference_Digital.pdf.
Success Stories
Karnita Garner, Paul Okweye, and Sampson Hopkinson Karnita Garner, P. Okweye, and S. Hopkinson,  "Huntsville Gets New Prescription Drug Drop Boxes," Alabama Cooperative Extension System, accessed July 21, 2020. https://www.aces.edu/blog/topics/news/huntsville-gets-new-prescription-drug-drop-boxes/.
Garner, Karnita, Paul Okweye, and Tamara Warren, "ACES Takes Part in Madison County's Prescription Drug Take-Back Initiative," Alabama Cooperative Extension System, accessed July 21, 2020. https://ssl.acesag.auburn.edu/etp/eval_public_view.php?id=50e0ad6b751b1.
Karnita Garner, "Enhancing Capacity in Environmental Animal and Human Health through Extension Outreach," Alabama Cooperative Extension System.
Blogs
Browning-Leite, Maria, Karnita Garner, and Denise Heubach, "Citronelle Producers Learn the Basics about Small Ruminant and Environmental Sustainability" Alabama Cooperative Extension System.
Information from Symposiums or Programs
Bookmark and Postcard
gravityform id="32″ title="true" description="true"
gravityform id="38″ title="true" description="true"
In accordance with Federal civil rights law and U.S. Department of Agriculture (USDA) civil rights regulations and policies, the USDA, its Agencies, offices, and employees, and institutions participating in or administering USDA programs are prohibited from discriminating based on race, color, national origin, sex, religious creed, disability, age, political beliefs, or reprisal or retaliation for prior civil rights activity in any program or activity conducted or funded by USDA.
Persons with disabilities who require alternative means of communication for program information (e.g. Braille, large print, audiotape, American Sign Language, etc.), should contact the Agency (State or local) where they applied for benefits. Individuals who are deaf, hard of hearing or have speech disabilities may contact USDA through the Federal Relay Service at (800) 877-8339. Additionally, program information may be made available in languages other than English.
To file a program complaint of discrimination, complete the USDA Program Discrimination Complaint Form, (AD-3027) found online at: http://www.ascr.usda.gov/complaint_filing_cust.html, and at any USDA office, or write a letter addressed to USDA and provide in the letter all of the information requested in the form. To request a copy of the complaint form, call (866) 632-9992.
Submit your completed form or letter to USDA by one of the methods listed below:
Mail: U.S. Department of Agriculture
Office of the Assistant Secretary for Civil Rights
1400 Independence Avenue
SW Washington, D.C. 20250-9410
Fax: (202) 690-7442
Email: program.intake@usda.gov.
This institution is an equal opportunity provider.
This material was funded by USDA's Supplemental Nutrition Assistance Program – SNAP.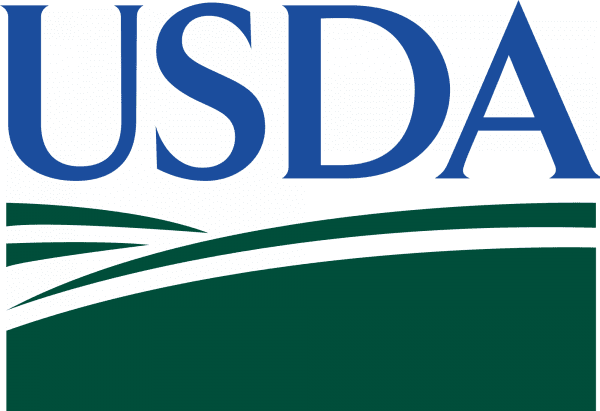 Did you find this helpful?