Products & Programs
---
STREAM: Reading is Still Fundamental
December 5, 2018
Posted by: Angela Williams
Education for youth ages 5–18  Reading skills are vital to understanding STEM concepts and will lead to success across all disciplines. STREAM uses disciplinary literacy instruction to increase success in STEM classes and spark interest in STEM careers.

What is 

STREAM

?

STREAM

is the acronym for Science Technology Reading Engineering Arts/Agriculture Mathematics.

STREAM

is delivered in a series of six to seven lessons that engage youth in a number of critical thinking skills.
Lessons vary in length from 45 min to 1½ hrs depending on the grade level and objectives.

How is 

STREAM 

unique?

STREAM

is different from other

STEM

programs as it has an emphasis on developing reading skills as a foundation.
The informational reading of

STEM

subjects can be a barrier for youth. The

STREAM

series begins with a reading overview that provides the core reading skills needed to get the most out of

STEM

activities.
The series uses problem-based learning that resolves real world problems and issues.

What is the goal of 

STREAM

?

The

STREAM

series encourages youth to pursue

STEM-

related fields and careers.
The series works to empower students with reading skills while introducing them to

STEM

content and practices.

Who is 

STREAM 

for?

STREAM works with all school-age children, 5–18.
The STREAM series can be reserved for your classroom or other youth groups.

How much does 

STREAM 

cost?

The

STREAM

program is absolutely free.
Alabama Extension personnel will come to your class or community facility.
We take care of everything for the series from set-up, teaching the lessons, and follow-up data analysis.
Important STEM Facts
STEM jobs are expected to grow by 13% between 2017 and 2027.
Millions of STEM jobs go unfilled because there are not enough workers with the proper skills.
American youth lag behind in global assessment scores in science and math.
Most STEM occupations have higher salaries than the national average.
Minorities and females are underrepresented in STEM careers.
Bonus
STREAM participants can attend the annual Alabama A&M University STEM Day. STEM Day activities take place on campus; to include speakers, faculty & student projects, and interactive learning exercises.
Contact Us
St
ate Office

Alabama A&M University
Dr. Angela Williams
Office: (256) 372-5713
Email: arw0033@aces.edu
Lauderdale County Extension Office
Apriell Burgess
Office: (256) 766-6223
Email: azb0007@aces.edu
Madison County Extension Office
James Fountain
Office: (256) 532-1578
Email: jnf0017@aces.edu
Mobile County Extension Office
Pamela Irby
Office (251) 574-8445
Email: pgi0001@aces.edu
Montgomery County Extension Office
Danielle Rudolph
Office: (334) 270-4133
Email: ddr0007@aces.edu
Morgan County Extension Office
Tabitha Malone
Office: (256) 773-2549
Email: tlm0052@aces.edu
Tuscaloosa County Extension Office
Chante Myles
Office: (205) 349-4630
Email: ckm0011@aces.edu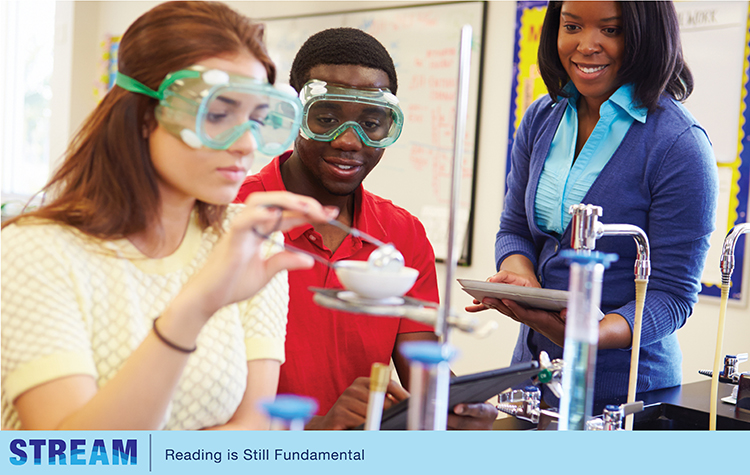 Download digital program brochure.