Products & Programs
---
EMEP: E-waste Management Education Program
December 14, 2018
Posted by: Karnita Garner
Education for all. Learn how to safely dispose of electronic waste (e-waste) to keep our planet healthy. Reduce, Reuse, Recycle: Let's Erase Electronic Waste
What is
EMEP

?
EMEP is the acronym for E-waste Management Education Program.
EMEP teaches about the hazards of electronic waste (e-waste), the importance of recycling, and the benefits of being good stewards of the environment.
EMEP works to increase awareness and help individuals adopt safe e-waste management practices.
What does EMEP offer?
EMEP offers classes, seminars, workshops, and exhibits at learning levels that meet the needs of K–12th-grade youth as well as adults.
EMEP partners with local organizations to hold free e-cycling drives and e-waste campaigns for the general public.
EMEP can adjust its program to meet the needs of your class, business, community group or event.
E-waste
E-waste is defined as discarded electrical or electronic devices which are destined for refurbishment, reuse, resale, salvage recycling through material recovery, or disposal (Wikipedia, 2019). Americans throw out over 9 million tons of e-waste every year. 
Common E-waste Products
Computers and laptops
Telephones and cell phones
Printers and printer cartridges
Televisions and radios
Household appliances
Harmful Substances

Found in Electronics
Mercury affects the nervous system (brain, spinal cord, and nerves)
Arsenic causes lung cancer and damages the nervous system
Cadmium harms the liver and impairs fetal growth
Lead harms the brain, kidneys and nervous system
Chromium irritates the nose, throat, lungs, skin, and eyes
Benefits of Recycling E-waste
Saves energy
Generates revenue
Recovers precious metals
Reduces carbon footprints
Conserves natural resources
Reduces environmental pollution
Protects human and animal health
Cuts down on greenhouse gas emissions
Contact Us
Contact us to share your interest in joining a future in-person or online workshop. We can customize the workshops to meet the needs of your group, professional organization, or classroom.
Alabama Extension serves all 67 Alabama counties. If your county isn't listed below, contact the nearest county on the list or the program specialist in the state office.
State Office, Alabama A&M University
Karnita Garner, Wildlife & Natural Resources Specialist
Office: (256) 372-8331 Email: kfg0003@aces.edu
Urban Centers - EMEP Program
The following urban regional Extension agents (UREAs) have expertise related to forestry, wildlife, and natural resources (FWNR). 
FWNR UREA Map 2021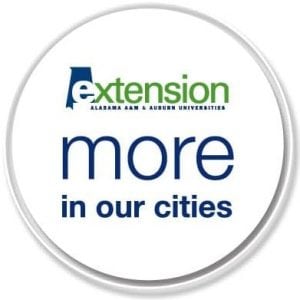 Follow us on Instagram @alabamanaturalresources.