Parenting
---
The Breastfeeding Friendly Child Care Certification is a collaborative effort of the Alabama Cooperative Extension System, the Alabama Department of Public Health, Alabama Partnership for Children, and the Alabama Breastfeeding Committee.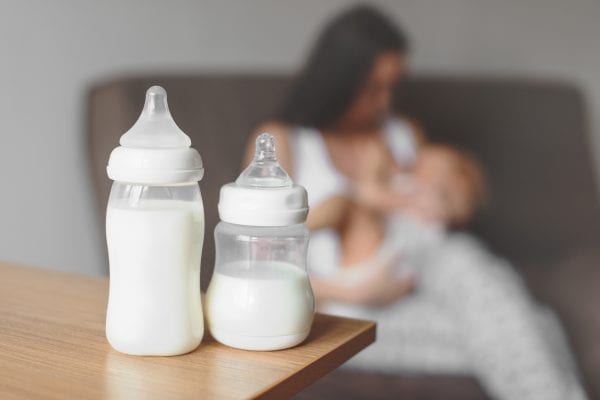 Who Can Participate
All child care providers, including home-based, center-based, licensed or license-exempt may apply for this certification.
In addition to providing the toolkit detailing the 5 requirements and providing resources for the providers to achieve each step, Extension plans to provide technical assistance along the way to help all interested providers reach certification.
How it Works
The certification process includes a one-hour training conducted by an Extension regional agent. Following the training, interested providers must implement the 5 Requirements for Becoming Breastfeeding Friendly. Participants will receive a toolkit that guides them through the process and also provides resources and tips for each step.
Upon completion of the 5 requirements, providers will submit an application for a site visit. An Extension regional agent will conduct the visit to determine if the providers are successfully implementing the required changes.
Certification will be good for two years. Multiple websites will host the names of certified providers including the Alabama Cooperative Extension System, Alabama Department of Public Health and the Alabama Breastfeeding Committee.
Why Be Certified?
Infants who receive breastmilk have a reduced risk of sudden infant death syndrome (SIDS).
Infants who receive breastmilk have stronger immune systems and get sick less often.
Your child care program's commitment to providing breastfeeding support can help provide the best start in life for infants.
Participation can provide marketing benefits for your child care program.
Breastmilk is a reimbursable meal component if your program participates in the Child and Adult Care Food Program (CACFP).
Additional Resources
Download a PDF detailing the 5 Requirements for becoming a Breastfeeding Friendly Certified Childcare provider.
Download a PDF of For the Caregiver of a Breastfed Baby, FCS-2308.
Download a PDF of the Alabama Breastfeeding Friendly Child Care Requirements and Processes.
Download a PDF of Preparing & Storing Breast Milk: Tips for Child Care Providers, FCS-2342.
Download a printable promotional card.
Contact
Contact your county Extension office for more information on how to get started or email aceshse@auburn.edu.
For questions about accessibility or to request accommodations, contact Extension Communications and Marketing at 334-844-5696 or extcomm@aces.edu.