Natural Resources
---
You Got Time – Bird Nesting Bundle
April 16, 2020
Posted by: Allyson Shabel
Build a bird nesting bundle to provide backyard birds an easy source of nest material. You can track the birds to find out where they are nesting and watch the young birds grow. Explore and enjoy your environment because YOU GOT TIME.
Materials Needed
Hardware cloth or chicken wire
Twine or string
Colorful ribbon
Small twigs, dry grass, and pine needles.
Content below reflects the text in the graphics of the video:
You've got time. Explore nature with your children.
Birds are beginning to build their nests and you can help.
Build a nesting bundle to give birds an easy spot to find nest materials.
Use twine to tie a piece of hardware cloth together.
Add small twigs, dry grass, and pine needles for birds to build with.
Add a few colorful ribbons to help you locate nests in your yard.
Hang from a tree near a window and watch the birds visit your bundle.
Enjoy your kids, enjoy your environment. You got time.
Youth Exploring Environmental Science (YEES) is a component of UESEP: Urban Environmental Science Education Program. YEES encourages parents to get outside with their children and explore their environment.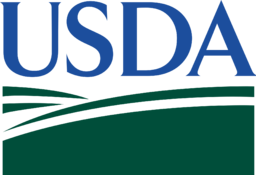 This work is supported by USDA National Institute of Food and Agriculture (NIFA) Renewable Resources Extension Act Program (#1012197). USDA is an equal opportunity provider and employer.