Lawn & Garden
---
Garden Box Supply List
May 9, 2020
Posted by: Bethany O'Rear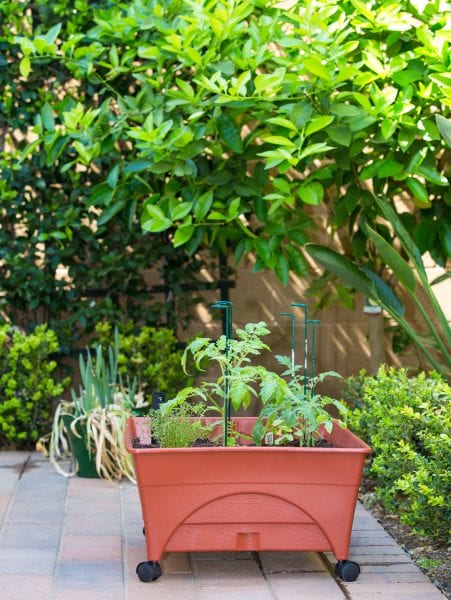 This garden box supply list is a part of the Alabama Extension Grow More, Give More project.
20″×24″ grow box/self-watering planter
Two 25-quart bags potting soil mix
Plastic mulch cover included in some retail kits or an organic mulch (bark, straw, etc.) to conserve soil moisture
1 pound bag gypsum (1⁄2 cup per plant in summer garden)
1⁄2 to 1 pound bag granular fertilizer for vegetable gardens (use according to label)
Insecticidal soap (for soft-bodied insects)
Bt dust or spray (organic sourced insecticide for controlling caterpillars, aka worms)
Fungicide (fungal plant diseases can seriously impact plant health)
Sturdy tomato cage, twine, or other way to support large or climbing plants
---
Seeds or transplants for early spring and late summer planting (mature plants cannot tolerate high heat): beets, cabbage, carrots, cauliflower, collards, lettuce, mustard greens, radishes, spinach, and turnips
Seeds or transplants for late spring and summer planting (cannot tolerate frost): cucumber, eggplant, peppers, tomato, and zucchini
Check "The Alabama Vegetable Gardener" at www.aces.edu for a complete listing of crops and planting dates.
---
Helpful tools include:
• hose, nozzle, or watering can to transport water to garden area • gardening gloves
• hand trowel
• hand cultivator
Translations
---
Bethany O'Rear, Regional Extension Agent, Home Grounds, Gardens, and Home Pests, Auburn University
Reviewed May 2022, Garden Box Supply List, ANR-2665