Home & Family
---
Right Bite: What Would You Substitute for These High-Fat Foods?
June 28, 2021
Posted by: Helen Jones, Shonda Miller, Elaine Softley, and Marilyn Agee
Learn how to cut fat from the diet with substitutions for high-fat foods as part of the Right Bite: Setting the Table for Healthy Eating series. Adults and teens will discover fun ways to make tasty changes to their diet and easy changes to their physical activity.
Either write down the food or draw a picture of the food you would substitute for these foods.



 
Cheese

Butter







---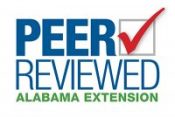 Helen Jones, Shonda Miller, Elaine Softley, and Marilyn Agee, all Regional Extension Agents, Human Nutrition, Diet, and Health, Auburn University
New June 2021, Right Bite: What Would You Substitute for These High-Fat Foods?, FCS-2532