Home & Family
---
Positive Effects of Student Participation in Extracurricular STEM Activities
December 2, 2022
Posted by: James Fountain and Angela Williams
Research has shown that extracurricular events and activities focused on science, technology, engineering, and mathematics (STEM) can positively affect students in both the classroom and at home (Baran, 2016). Examples of such events and activities include STEM nights, STEM camps, and STEM-focused team activities. These activities allow students the opportunity to engage in STEM outside regular classroom environments.
In addition, extracurricular STEM events provide opportunities for students and parents to increase their understanding of STEM subject matters. They have an opportunity to learn activities they can engage in at home. Hands-on activities that reinforce concepts learned in the classroom help students develop transferable skills that are utilized in many professional fields. When students are actively engaged in extracurricular STEM activities, they are more likely to pursue STEM professions as adults (Baran, 2016).
Extracurricular STEM Activities
Extracurricular STEM events and activities give students opportunities to engage in hands-on activities in these subjects outside normal classrooms and/or environments. STEM curriculum is an all-inclusive method of teaching science, technology, engineering, and mathematics instead of traditionally teaching each subject independently. Events such as robotics clubs and competition teams, STEM clubs, STEM nights, STEM camps, and more have increasingly become more popular throughout the country. Students that participate in these extracurricular STEM activities tend to have a more positive outlook and understanding of STEM subject matters (Baran, Bilici, & Mesutoglu, 2016). This positive outlook transfers to the traditional classroom environment where the subjects are taught independently, thus leading to tremendous success and understanding (Baran, 2016).
Skill Development
Participating in STEM activities can also develop skills that are useful and transferable to a variety of subjects, activities, and future careers. STEM activities such as robotics teams, require students to learn how to work in teams. Working in teams and small groups requires students to become more effective communicators (Khanlari & Mansourkiaie, 2015). Students must not only take responsibility for their assigned duties but they must trust and depend on their teammates to have the greatest level of success in these activities. Students also develop problem-solving skills that require them to utilize ingenuity and become more independent thinkers.
Teachers participate more as facilitators that keep the students on task, but the students learn by going through the scientific and engineering design process (Khanlari & Mansourkiaie, 2015). The outcome more often results in a greater understanding and higher competency in the subject matter.
Soft Skills Development
During a STEM Night, teachers engaged students in a variety of activities that not only taught STEM standards but also encouraged students to use soft skills that promoted teamwork. In one activity students created water filtration systems using a variety of household materials that were provided. Students filtered a water and Kool-Aid solution and were tasked with separating the Kool-Aid from the water to return the liquid to clear coloration.
During this experiment, students competed in teams of two and had to communicate with each other their ideas to formulate a plan they believed would yield the best results. Through this activity students navigated through the engineering design process to create an effective physical filtration system. Like many of the activities throughout the night, however, students had to use soft skills such as effective communication to work together as a team to accomplish the tasks.
Parental Involvement
Students and parents alike benefit from participating in extracurricular STEM activities. For one activity, students and parents were tasked to design a rocket using pipe cleaners, straws, and other supplies. In this activity, the participants competed to see who could design a rocket using provided supplies that could fly across the room the furthest. This activity was facilitated by Army Colonel Al Niles, a United States Army helicopter pilot. Colonel Niles provided professional expertise and knowledge in answering questions about aerodynamics and future career opportunities. The parents were joyful and motivated to work alongside their youth to compete for the best-performing rocket.
Events such as STEM nights and STEM camps allow students and parents to work with each other and learn by navigating through the different activities. Oftentimes parents may be disconnected from the learning that takes place within their child's classroom. However, extracurricular STEM events often allow parents to learn different strategies and activities that are beneficial to their children's learning in a fun and engaging way at home (Baran, Bilici, Mesutoglu, & Ocak, 2019).
Teacher Involvement
Careers in STEM are the fastest-growing fields in the world and this trend is predicted to continue. Teachers must be equipped to prepare students for careers that have not been identified. Early exposure to hands-on learning in STEM subjects increases the chances of students pursuing STEM-related careers or higher learning in the future (Bellingham, 2009). Teachers must implement innovative methods to motivate and encourage students to meet these future demands (Bellingham, 2009).
Studies show that STEM activities and events have positive results (Deming & Noray, 2018). Many schools throughout the country have implemented these events, but students in low-income, low-performing school areas are historically underserved despite having the greatest resource needs. Through exposure to STEM careers and increasing their mastery of STEM subject skills, these students can be prepared to meet the needs of future workforce demands (Deming & Noray, 2018). Extracurricular STEM activities give students a more positive outlook on the subject contents and the educators that teach those subjects (Harper, Weston, & Seymour, 2019).
Extension Involvement
The Alabama Cooperative Extension System at Alabama A&M University's 4-H team organized and facilitated two extracurricular STEM events in Madison County and facilitated five competitive robotic teams in the 2019-2020 competition season. These events included STREAM (Science Technology Reading Engineering Mathematics) Day and STREAM Night. The purpose of these events and activities was to generate excitement in STEM in a low-performing, Title I school. A low-performing school was identified as one that received a D or F evaluation in the state's Adequate Yearly Progress report.
A Title I school is a federal designation described in Title 1, Part A (Title I) of the Elementary and Secondary Education Act, (amended by the Every Student Succeeds Act that provides financial assistance for students from low-income households). The goal of Title I is for all children to have adequate resources to meet state academic standards. Alabama 4-H is determined to provide resources, expertise, and researched-based strategies to assist these communities in meeting these challenging state academic standards and increase mastery in STEM skills and subject areas. STEM subject skills identified during the 4-H activities included the following:
working in teams
forming hypotheses
measuring
making observations
recording and analyzing data
interpreting results
drawing conclusions
understanding cause and effect relationships
navigating the engineering design process
programming and coding
Activity Results
Students who participated in the 4-H robotics teams completed a pre-and post-survey to self-evaluate their STEM skill level, knowledge of STEM subject matter, and their overall outlook on STEM subject matter. When comparing the pre- to post-self-evaluations, the following results were found:
29 percent increase in confidence to navigate the engineering design process
42 percent increase in effectively communicating within a team
92 percent increase in forming a hypothesis
93 percent increase in recording observations
98 percent increase in understanding coding and programming
Students who participated in the STREAM Day Camp and STREAM Night only completed a post-survey that allowed students to self-evaluate their outlook on STEM, interest in pursuing a STEM career as adults, and the likelihood of pursuing learning more about STEM topics or participating in future STEM events. Post surveys conducted after the STREAM Day and STREAM Night events yielded the following results:
98 percent of students expressed having an increased positive outlook on STEM content.
2 percent expressed being neutral (no greater increase or decreased interest) towards STEM content.
0 percent had an increasingly negative outlook towards STEM content.
91 percent expressed an increased interest in pursuing a STEM career as an adult.
8 percent expressed being neutral (no greater increase or decreased interest).
1 percent expressed a decreased interest in pursuing a STEM career as an adult.
98 percent of students expressed they were likely to pursue learning more about STEM topics or participating in future STEM events.
2 percent of students expressed they were unlikely to pursue learning more about STEM topics or participating in future STEM events.
Overall, the results were positive.
Conclusion
Alabama 4-H at Alabama A & M University is dedicated to serving the youth of Alabama, especially underserved populations in urban communities across the state. Based on evaluation results, the extracurricular STEM activities coordinated by Alabama 4-H have a positive effect on youth. For example, they improve the overall outlook on STEM, increase mastery of content knowledge and skills, and increase the likelihood of youth pursuing STEM careers in the future. Fostering these efforts in low-income communities with underperforming schools can also increase student performance. The goal is to minimize the number of schools with low-adequate yearly progress evaluations.
References
Baranm, Evrim Sedef, Canbazoglu Bilici, Canan Mesutoglu, and Ceren Ocak. 2016. "Moving STEM Beyond Schools: Students' Perceptions About an Out-of-School STEM Education Program." International Journal of Education in Mathematics, Science and Technology, 4 (1), 9.
Baran, Evram, Sedef Canbazoglu Bilici, Canan Mesutoglua, and Ceren Ocak. 2019. "The impact of an out-of-school STEM education program on students' attitudes toward STEM and STEM careers." School Science and Mathematics, 119 (4): 223-235.
Bellingham, Kate. 2009. "Encouraging STEM careers." SecEd, 3.
Deming, David and Kay Noray. 2021. "STEM Careers and the Changing Skill Requirements of Work."  https://research.hks.harvard.edu/publications/getFile.aspx?Id=2826.
Harper, Raquel, Timothy J. Weston, and Elaine Seymour. "Students' Perceptions of Good STEM Teaching." In book: Talking about Leaving Revisited, 245-276.
---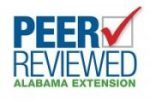 James Fountain II, former Urban Regional Extension Agent, and Angela Williams, Ph.D., Extension 4-H Youth Development Specialist, Alabama A&M University
New November 2022, Positive Effects of Student Participation in Extracurricular STEM Activities, UNP-2180