Health
---
Breakfast is an important meal for growing children. It is an especially crucial meal for school-aged children to eat in order to go to school energized and ready to learn. Studies have shown that children who eat breakfast have a higher school attendance, are less tardy, and have fewer hunger-induced stomachaches in the morning. Eating a healthy breakfast can also offer several benefits including more energy, improved concentration, better grades, and help maintaining a healthy weight.
Breakfast Options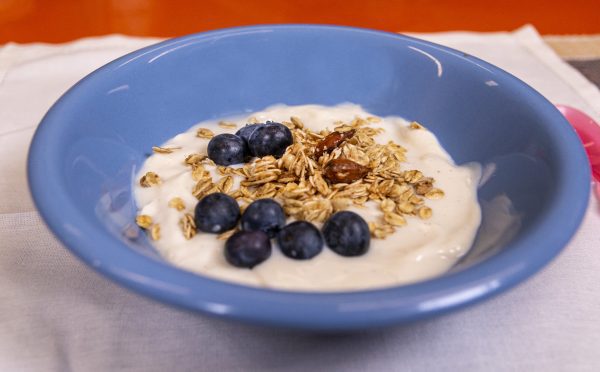 Whether children eat at home or at school, be sure they eat a nutritious breakfast each day. The following are some great breakfast options for school children:
Peanut butter spread on whole-grain toast
Banana slices with iron-fortified cereal and milk or a fortified non-dairy alternative
Instant oatmeal topped with chopped walnuts and sliced strawberries
A smoothie using milk or fortified non-dairy alternative, spinach, frozen banana, and nut butter
A parfait layered with yogurt, whole-grain granola, and blueberries
Whatever your morning routine, remember that breakfast is an important meal for the family—and doesn't have to be very time-consuming. When you eat well in the morning, you and your family will be on the nutrition fast track for a high-energy day.