Urban EFNEP
January 10, 2019
Posted by: Andrea Morris
Urban EFNEP (Expanded Food and Nutrition Education Program) is geared towards limited-resource Hispanic mothers with children under five, teaching them how to consume healthy foods on a limited budget and encouraging daily physical activity for the whole family.
Making a Difference in our Communities
Urban EFNEP offers:
Interactive classes in Spanish for mothers of children under age 5 and youth ages 6-14
Use of a mobile nutrition education bus for on-site training
Opportunity to live healthier
Urban EFNEP focuses on:
Basic nutrition
Preparing healthy meals for babies, young children, and youth.
Promoting healthy eating habits
Food safety skills
Healthy food preparation tips
Smart shopping techniques
Hands-on demonstrations for healthy snacks and recipes
Encouraging families to incorporate daily physical activities into their lifestyles
Participants will learn how to:
Make wise food choices
Apply food safety skills when purchasing, preparing, cooking, and storing foods
Purchase safe foods
Promote good health and fitness through nutrition and wellness
Goals
Help families stretch their food dollars
Encourage individuals to eat more fruits and vegetables
Plan healthier meals and snacks
Engage families in more physical activities while having fun

Contact Us
State Office
Alabama A&M University
Dr. Andrea Morris
Office: (256) 372-8082
Email: morrian@aces.edu

Terence Martin
Office: (256) 372-4973
E-mail: tzm0018@aces.edu
Urban Centers
Limestone County
Carolina Hurtado
Office: (256) 372-4424
E-mail: cch0018@aces.edu
Madison County
Susana Rodriguez
Office: (256) 372-4972
E-mail: szr0008@aces.edu
Marshall County
Carmen Martinez
Office: (256) 582-2009
E-mail: clm0020@aces.edu
Morgan County
Carolina Hurtado
Office: (256) 372-4424
E-mail: cch0018@aces.edu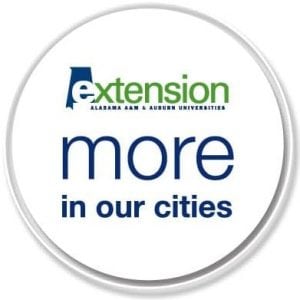 Did you find this helpful?
From the Source