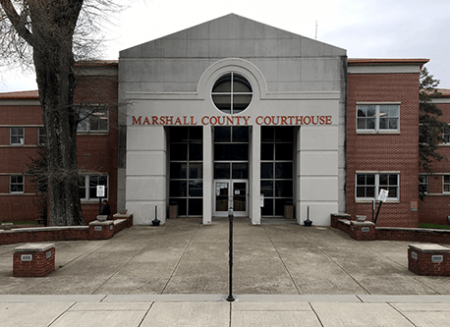 Address:
Suite G21, 424 Blount Avenue
Guntersville, AL 35976-1132
Phone:
(256) 582-2009
Hours:
8:00-12:00; 12:30-4:30
Website:
Marshall County
Directions: Enter Guntersville on US-431 N (Blount Avenue). Courthouse is located between US-431 N (Blount Avenue) and US-431 S (Gunter Avenue). Use Gunter Avenue or Taylor Street entrances to courthouse. Parking available around courthouse.