Fish & Water
---
Step 1: Observe and Map Your Site
June 21, 2021
Posted by: Laura Bell, Eve Brantley, Caitlin Sweeney, and Naomi Pitts
in Fish & Water
Take time to create a simple bird's-eye view of how water flows on your landscape. This will help you identify where to install a rain garden. Assess how water moves across your property and create a map with structures and the direction of water flow.
Figure 9. Getting an aerial view of your site before an in-person visit can help you identify which impervious surfaces might drain to your rain garden site.
Figure 10. An aerial view of a building from Google Earth combined with in-person site analysis will help you to observe water flows and topography.
Figure 11. Flowing water in a landscape gives you clues for where to place your rain garden to intercept water.
---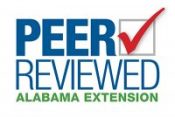 This is an excerpt from How to Install a Rain Garden, ANR-2768.
Laura Bell, Project Coordinator; Eve Brantley, Water Resources Specialist and Professor; Caitlin Sweeney, Assistant Coordinator; and Naomi Pitts, Assistant Coordinator, all with Alabama Extension Water Program at Auburn University