Finance & Career
---
FAFSA Timeline & Checklist
August 1, 2022
Posted by: Portia Johnson
What Is the FAFSA Process and Timeline?
FAFSA should be completed for the first time during the year before the start of a qualifying college, trade school, technical college, or program. It should also be completed each year as long as the student is enrolled in the qualifying program.
Each year the student and parent or guardian should plan ahead, complete the FAFSA form, review award offers, and accept an award. After completing the qualifying program, the student must agree to a repayment plan. Several affordable repayment plans are available and take the financial and family situation into account. Additionally, the student completes entrance and exit counseling to help better plan and prepare for any financial obligations.
Planning Ahead for FAFSA Completion
Completing the annual FAFSA process can take 30 minutes or less for filers who plan ahead. Use this checklist to help plan for FAFSA completion. Remember to save your FAFSA information in a secure location. If keeping information online, ensure that files are password protected. To complete FAFSA quickly, gather the items on the FAFSA checklist in advance.
FAFSA Checklist
Student Social Security number or alien registration number.
Student driver's license or state-issued I.D.
Student W-2 for the current year if student filed (or prior year).
Parent W-2 for the current year (or prior year).
Parent federal income tax returns for the previous 2 years.
Untaxed income records for the current year.
Current bank and brokerage account statements, including the following:

Stocks, bonds, mutual funds, and other investments (if applicable)
Coverdell Education Savings Accounts, 529 College Savings Plans, and UGMA/ UTMA Custodial Accounts

Business, investment, farm records.
Other current income. Some common income sources include the following:

Child support
Social Security
Veterans benefits
Military or clergy allowance
Combat pay or special combat pay
Taxable work-study, assistantships, fellowships, grants and scholarships

Record of a family change:

Marital status
Living situation
Separations

Record of unusual financial circumstance:

High nonreimbursed medical or dental expense
High dependent care costs for a child or elderly parent
Salary reduction or job loss
Private K-12 tuition

FAFSA Title IV Institution Codes for all schools where student is applying.

Search codes at https://studentaid.gov/fafsa-app/FSCsearch

Studentandparent/guardianFSAIDs(iffiling electronically)

Create or retrieve your FSA ID at www.studentaid.gov/fsaid
What Is Alabama FAST?
Alabama FAST is the FAFSA (Free Application for Federal Student Aid) Application Survival Toolkit, an initiative of Human Sciences Extension at Auburn University. It provides information and resources to high school students, parents, guardians, school counselors, career coaches, and administrators across the state to aid in making informed decisions about the FAFSA process. Learn more at www.aces.edu/FAFSA.
FAFSA Facts
The United States Department of Education uses FAFSA to determine post-secondary education financial assistance.
It is recommended that students complete the FAFSA form even if they are not sure that they need additional aid.
More than $120 billion is awarded yearly to college students through FAFSA.
Federal PellGrants are monies awarded to undergraduate students with exceptional financial needs. They do not require repayment. An estimated $3.75 billion in Pell Grants was unused in 2021 because many did not file.
Funding is provided first come, first served.
Filing FAFSA is free.
---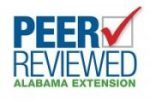 Portia Johnson, Extension Specialist, Assistant Professor, Financial Resource Management and Workforce Development, Auburn University
New July 2022, FAFSA Timeline & Checklist, FCS-2678