Products & Programs
---
Grow More, Give More
June 8, 2020
Posted by: Bethany O'Rear, Kerry Smith
Something for Everyone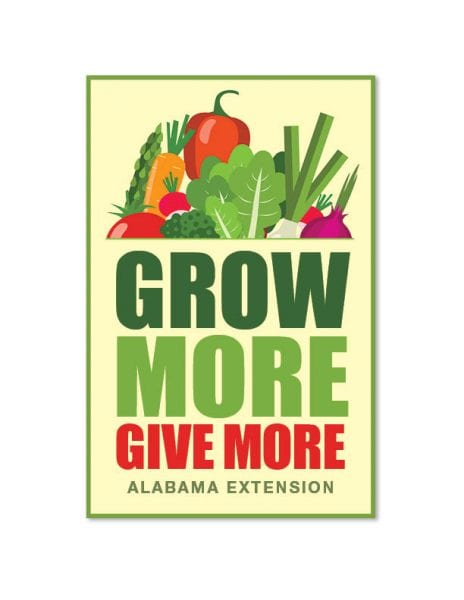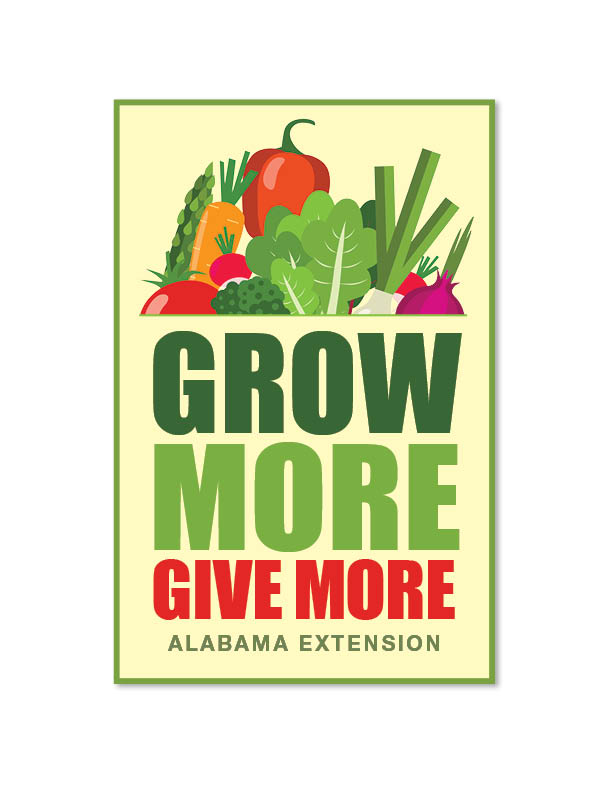 Gardening is a rewarding hobby that people are embracing anew. A successful bounty depends on many factors such as drought, insects, disease, and a host of other things. For novice gardeners and those curious about gardening, this might seem a little overwhelming.
No need to fret, Alabama Extension's Grow More, Give More project is here to lend a helping hand. We provide gardeners, both experienced and novice, the information and resources needed to have a successful garden. Further extending the helping hand concept, our project also encourages gardeners to grow an extra row and give back to their communities. Bringing things full circle, Grow More, Give More has something for everyone.
How It Will Work
To help you Grow More, we have abundant resources from Alabama Extension to boost your growing potential, whether growing in containers, raised beds, or a traditional in-ground garden.
As for Give More, some gardeners may want to share with neighbors, while others might deliver their harvests to a food pantry or a regional food bank.  Learn more on how to Give More here.
Grow More, Give More Supply Lists
Check out these supply lists and get started growing more.
Grow More, Give More Resources
Alabama Extension's library of gardening materials are important resources. Here's a short list that are sure to help new and veteran gardeners have a great garden this year.
Want more information? Visit the Alabama Extension website for a comprehensive list of more Grow More, Give More resources.
Alabama Extension's app, SOW-A Planting Companion, puts important vegetable gardening information right on your phone.   While its target audience is for larger scale production, the Farming Basics app has a wealth of information as well.
Find more information and garden centers near you from the Alabama Nursery and Landscape Association's Plant Something Alabama site.
Grow More, Give More Videos
Extension professionals have created more than 25 short videos to guide gardeners from selecting a location to installing irrigation to harvesting and preserving the fruits of their labors. The Grow More, Give More tutorial videos make even challenging topics easy to understand.  Find all the videos on the Grow More, Give More Videos page.
Need More Information or Have Questions?
Have questions about getting started with Grow More, Give More?  Reach out by email to  GMGMhelpline@aces.edu.   Extension homes grounds agents can answer questions as well.  Find the home grounds agent serving your county here.
Got specific questions about growing a particular vegetable or dealing with an insect pest?  Call the Alabama Master Gardener Helpline at 1-877-ALA-GROW.