Outdoor Education
---
Sportfishing
November 10, 2018
Posted by: Emily Nichols
Alabama 4-H Sportfishing was created through a partnership with the Alabama Department of Conservation and Natural Resources Wildlife and Freshwater Fisheries Division.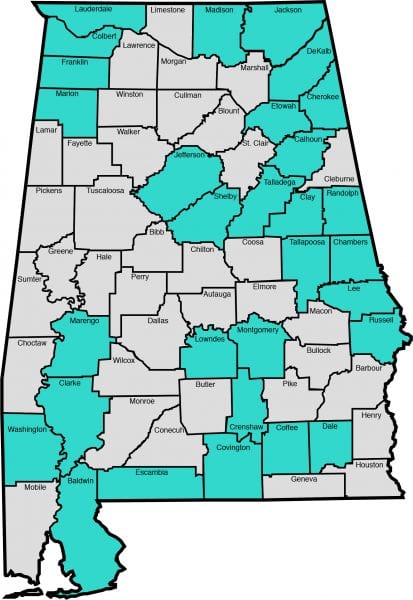 The program trains staff and volunteers to teach youth ages 9 to 18 about responsible fishing behavior, aquatic resources, and angling skills, while helping them to explore the great outdoors.
The program offers basic and advanced angler classes, and also hosts learning stations at local events, festivals, and school functions. Some participating counties have fishing clubs, or you could start one of your own!
Alabama 4-H staff and volunteers complete 16 hours of hands-on training and are ready to find new participants for casting classes, over-the-water fishing, aquatic education, and more.