Natural Resources
---
SerPIE Science Video Resource Library
February 12, 2019
Posted by: Karnita Garner
About the Library
The SerPIE video resource library offers science-based education videos for checkout.
Requests to check out physical video formats can be made via email. Note: Videos are only loaned within the state of Alabama and users of the video resource library must be state of Alabama residents. New customers: When you submit the below Borrower Agreement Form, you can also send us a Video Reservation Form with the videos you want to reserve.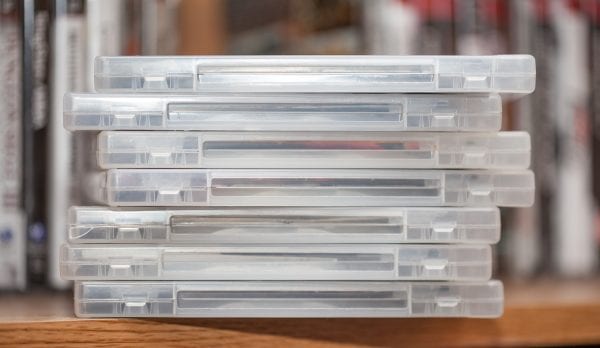 Start a Video Library Account
Reserve a Video
Find a Video
There are 13 educational video resources available to check out in our video catalog (12 DVDs and 1 VHS series).  See catalog list in the table below.
| Cat. # | Title | Run Time | Format | Description |
| --- | --- | --- | --- | --- |
| 1 | The Green Encyclopedia Part 1: Environmental Innovations and Opportunities | 61 Minutes | DVD | Collection of 60 video clips that presents innovations and opportunities arising from the impact of environmental threats on the people of the world. |
| 2 | The Green Encyclopedia Part 2: Environmental Concerns and Threats/Recycling and Alternative Energy | 41 Minutes | DVD | Collection of 40 video clips that address concerns about the sustainability of life on Earth as global warming increases in severity.  |
| 3 | Discovery Education™ Protecting Our Planet | 30 Minutes | DVD | Discusses the challenges that our planet faces changes including the effects of nature's constant forces and humanity's ever-growing footprint.  |
| 4 | Discovery Education™ The Hydrologic Cycle (6-12th grade) | 20 Minutes | DVD | Take look at Planet Earth, its natural resources and the human impact on our global environment. |
| 5 | Discovery Education™ Water: To The Last Drop | 52 Minutes | DVD | Video shows how contamination and misuse threaten the water we all need to survive. |
| 6 | The Garbage Story: Dealing with Solid Waste Disposal  | 21 Minutes | DVD | Learn how scientists and engineers are using the newest technology to deal with one of society's oldest problems. |
| 7 | Science in Action | 18 Minutes | DVD | Covers earth science and physics topics. |
| 8 | Discovery Education™ People and the Environment | 25 Minutes | DVD | Investigates the causes and effects of pollution and hazardous waste, and the impact of recycling and other conservation efforts. |
| 9 | Discovery Education™ Planet Earth: Fresh Water  | 46 Minutes | DVD | Follow rivers as they course from mountain to the sea, nourishing unique and dramatic wildlife and shaping the land. |
| 10 | WGBH Global Warming – What's Up with the Weather  | 30 Minutes | DVD | Provides details about global warming. |
| 11 | Pond and River | 35 Minutes | DVD | Provides an understanding of the ecological diversity of ponds and rivers. |
| 12 | Vanishing Bees DVD and Study Guide | 34 min/ 87 min versions | DVD | Examines the widespread disappearance of honeybees. |
| 13 | Planet Earth, the Living Machine Video Series (7 episodes) | 58 Minutes each | VHS | Explores planet Earth. |
Contact
Karnita Garner
P.O. Box 967
Alabama Cooperative Extension System
Normal, Alabama 35762
Office: (256) 372-8331
Email: kfg0003@aces.edu