Home & Family
---
School Readiness Series: Parents Get Ready!
March 15, 2022
Posted by: Silvia Vilches, Debra Ward, Beth McDaniel, and Ania Craig
Parents can be advocates for education in their communities. This publication highlights important contact information and resources that can help you be involved.
Preparing for the First Day of School and Beyond
Begin learning about your local education system before your child starts school
Build relationships

Local librarian
Your child's teacher(s)
School employees, such as the principal
School board representatives
Other parents

Ask questions and share concerns. If the teacher can't help, ask who can.
Stay up to date about your child's progress
Extension Resources for Parents and Caregivers of Young Children
Self-Aware series
New Principles of Parenting
School Readiness Information

Overview for Parents and Educators
Parents Get Ready! (Advocacy Information)
Children Get Ready!
BEE series, (Begin Education Early, No. 1-9)
For Parents and Caregivers of Teens
Be Safe: Anti-bullying
Anti-vaping education
For Parents and Caregivers (prenatal to 5 years)
Just in Time Parenting

Subscribe for free newsletters at: jitp.info
Suscríbase al boletín informativo para padres Just in Time en jitp.info/es
Explore Parenting Programs from Alabama Extension
Online and self-guided programs, such as Fathering in 15
Parenting Workshops, such as:

24/7 Dads
Tuning in to Kids (online or in-person)
PROSPER
Policies That Guide Education
Alabama Department of Education
United States Department of Education
Parents as Advocates: My Resources
Parents need to get ready too. Make sure you know your child's information!
Print this page out and write down the contact information for each person. Keep it handy and share it with any co-parents or caregivers.
Local Resources
Children's librarian and their name, email, and phone ________________________________________________________
Calendar of events __________________________________________________________________________________
Location, hours, website ______________________________________________________________________________
Parent-teacher group ________________________________________________________________________________
Other local resource numbers __________________________________________________________________________
School Board
School board website (policies) ___________________________________________________________________________
Social media for your school district _______________________________________________________________________
School board district and representative and their email, phone, and re-election year ___________________________________
School board meeting dates and location ___________________________________________________________________
Emergency broadcast messaging _________________________________________________________________________
School & Teacher
Website, social media _________________________________________________________________________________
Teachers and their email, phone, and how to contact ___________________________________________________________
Progress reports and how often and how you will receive ________________________________________________________
---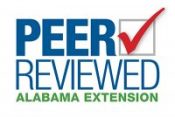 Silvia Vilches, Extension Specialist, Assistant Professor, Family and Child Development, Debra Ward, Regional Extension Agent, Beth McDaniel and Ania Craig, Graduate Research Assistants, Human Development and Family Science, Auburn University
New February 2022, School Readiness Series: Parents Get Ready! FCS-2557