Health
---
Cigarillos and e-cigarettes are the most widely used nicotine products for youth in the United States. Cigarillos are similar to e-cigarettes because they are both small and come in sweet, minty tobacco flavors. Popular cigarillo brands include Black and Mild, Swisher Sweets, Phillies, Backwoods, and Dutch Masters. This document outlines cigarillo's popularity, describes the policies that make them easy to buy, and covers the health risks of smoking.
Popularity and Use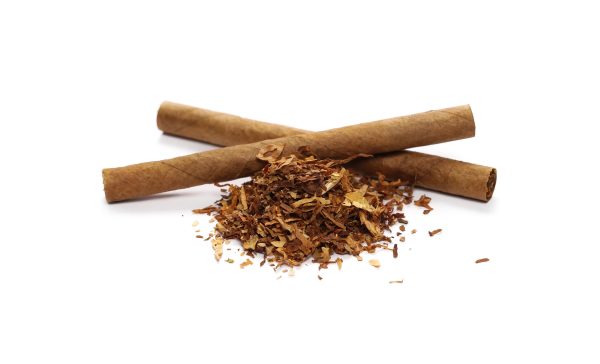 Public health research on cigarillos shows an increase in use among all youth. According to the Centers for Disease Control and Prevention (CDC), approximately 13.1 percent of all students in the United States have reported smoking a cigarillo. Cigarillo use is increasing among American youth for the following reasons:
Youth underestimate the health risks.
Government policies and public campaigns have not focused on reducing underage usage.
Very few public or private institutions are focused on this issue.
Youth use cigarillos to smoke marijuana, which is becoming legal in many states. (Blunts are a cigarillo modification practice that increases use for youth who may not otherwise smoke them).
Cigarillo Marketing and Policy
Cigarillo marketing targets low-income communities, communities where young adults (18 to 25) are the majority, and neighborhoods with a higher population of African American people. Targeting is measured by the area's number of storefront advertisements, promotions, and prices. Marketing is possibly the main factor contributing to high usage rates for African American youth. According to the Truth Initiative, a nonprofit public health organization "committed to making tobacco use and nicotine addiction a thing of the past," African American youth smoke cigarillos more than any other racial group their age.
Public and political policy issues also affect cigarillo use:
Cigarillos are taxed at a lower rate at the state and federal levels.
As of 2022, cigarillos are free from federal sales and marketing rules that apply to cigarettes because they are not regulated by the United States Food and Drug Administration under the 2009 Family Smoking Prevention and Tobacco Control Act.
Cigarillos do not have limited flavor options as cigarettes and e-cigarettes do. Therefore, cigarillos can be made in fruit, candy, mint, or alcohol flavors.
Unlike cigarettes, cigarillos can be sold individually and in packs of fewer than 20, making them cheaper and more accessible.
Health Risks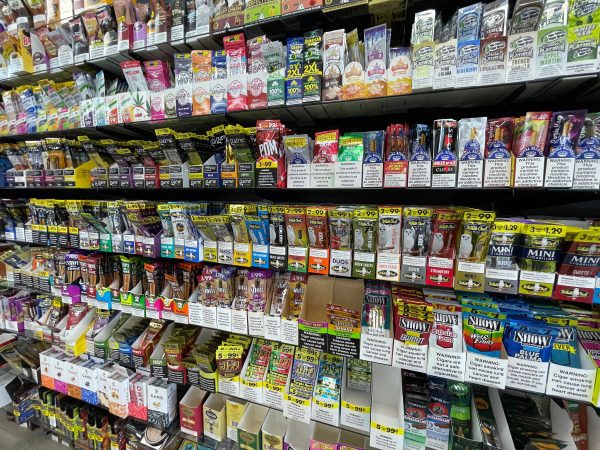 Studies show that youth believe smoking cigarillos is less addictive than cigarettes. However, because of the fermenting process of the tobacco leaves used in cigarillos, they have higher nicotine levels than cigarettes. For comparison, cigarillos have between 100 and 200 milligrams of nicotine, while cigarettes have only 8.4 milligrams. Compared to cigarettes, cigarillos have higher levels of carcinogens (i.e., nitrosamines), tar, and many other harmful chemicals (ammonia, carbon monoxide, cadmium, and hydrocarbons). The high levels of nicotine in cigarillos cause youth to be addicted to these products and seek other ways to get nicotine. These chemicals can cause lung damage, long-term breathing problems, dizziness, and even death.
Smoking is a major cause of heart disease, cancer, and stroke. Most cigarillos are unfiltered, and the high content of nicotine and tar can move into the lungs. Many youth and young adults treat cigarillos like cigarettes, inhaling deeply and smoking them more frequently. However, cigarillos should not be inhaled. Inhalation can increase the risk of developing heart disease, lung disease, and mouth, lung, and esophageal cancer. Even if someone is not inhaling the smoke, they are exposing their lips, mouth, tongue, and throat to harmful chemicals that can lead to disease.
Although cigarette use has declined for the past 50 years, the use of other nicotine products like cigarillos has increased. Parents, families, and adults that work with youth need to become more aware of cigarillo use in adolescence. Reducing cigarillo use will require collective, community efforts to educate youth on the realities of the health risks and advocacy for changes to marketing and tax policies on these products.
---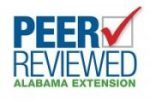 Adrienne Duke, Extension Specialist, Associate Professor, Human Development and Family Studies; Shonda Miller, Regional Extension Agent, Human Nutrition, Diet, and Health; and Je'Kylynn Steen, Graduate Student, Human Development and Family Sciences, all with Auburn University
New September 2022, Cigarillos: The Other Flavored Nicotine Addiction, FCS-2707