Forestry & Wildlife
---
Old Field Renovation & Early Successional Vegetation Management for Wildlife Enhancement
April 26, 2022
Posted by: Norm Haley
Are you looking to take that old pasture or hayfield and convert it to the turkey nesting/brooding area and deer cover/browse that your property is lacking? The Alabama Cooperative Extension System Old Field Renovation & Early Successional Vegetation Management for Wildlife Enhancement video series will help you do just that.
This four-part series outlines what it takes to replace non-native, undesirable, warm- and cool-season perennial grasses on your property. These grasses are replaced with early successional plant communities that are dominated by native beneficials that provide the food and cover for deer and turkey that so many properties lack. View the series playlist at www.aces.edu/go/oldfieldrenovation.
This work was supported through grants by the Auburn University College of Forestry and Wildlife Sciences, Alabama Forestry Association, and sponsor support from Alligare.
---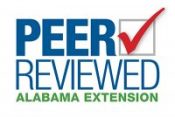 Norm Haley, Regional Extension Agent, with Forestry, Wildlife, and Natural Resources, Auburn University
New April 2022, Old Field Renovation & Early Successional Vegetation Management for Wildlife Enhancement