Forestry & Wildlife
---
Forestry Technology: Sustainability on the Fly
August 25, 2022
Posted by: Cole Sikes
AUBURN UNIVERSITY, Ala. – The adoption and utilization of new, portable tools have quite literally changed people's perspective of the world. To help sustain the planet's ecosystems, forestland owners are using technology to collect crucial conservation data on the fly.
Forestry Technology
In today's always-evolving tech universe, you may think about artificial intelligence, automated systems and smart devices. These examples are being adopted every day in the agriculture industry. However, did you know that the same technology is used in forest management?
Anyone who knows about agriculture or forestry realizes time is the most valuable commodity. To save more of this valuable resource, landowners can use an arsenal of tools to collect data more efficiently than ever.
"Evolving technology in forest management makes our time more deliberate and efficient," said Beau Brodbeck, an Alabama Cooperative Extension System forestry specialist. "At the end of road, this ensures that we have more sustainable forests."
Forestry Data Tools
There are a wide variety of tools available to Alabama forestland owners. Each one benefits every forestland owner in a specific way. Whether the desired outcome is a strategy for timber harvest or a real-time map for hunting camps, there is a modern tool for the job. Listed below are some examples of today's forestry technology.
Geographic Information Systems
In the past, geographic information systems (GIS) have typically been too costly and sophisticated for widespread adoption. With the rise of modern tablets and smart phones supporting a growing number of mobile applications, they have bridged the gap of complexity to performance for consumers.
After a short crash course, any landowner can use this available, low-cost and adoptable technology to better manage their property. Mapping roads, ponds, wildlife food plots, clearcut timber or natural forests has never been as easy or accessible. Timberland owners can even determine acreages of different forest types or landscape features by using aerial images while never leaving the comfort of their home.
Brodbeck said most forest management plans today include a GIS component. This map allows foresters, landowners and timber buyers to spend less time and resources when surveying property.
Drones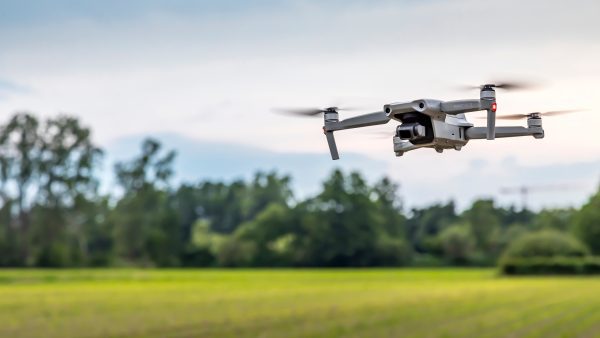 Unmanned aerial systems (UAS), commonly referred to as drones, are one of the most popular new forms of forestry tech. From capturing aerial imaging to prescribed burning, there is a drone for the job. Some of these machines are small enough to fit in the palm of your hand, which makes them perfect for navigating through forests.
UAS systems are typically used in forestry for monitoring pests and diseases, property features such as roads and ponds as well as wildlife food plots. One of the most beneficial uses for drones is to create current maps using aerial imagery. This results in images similar to popular satellite imagery platforms, but drones provide a unique edge.
"We are now able to use drones to stitch together images of properties on small and large scales," Brodbeck said. "This is similar to satellite imagery, but with a drone you captured your image yesterday, and the end product is as accurate as it gets."
Brodbeck also said this new imagery type is beneficial for forest landowners if they have recently harvested timber or been affected by storms, pine beetles or wildfire.
The Cutting Edge
There is no debate that technology changes every day. As a result, it can be difficult to stay up to date because of the consistent changes in the tech world. It is important for landowners to keep up with the times so they can find new ways to use technology and data to save time and money.
"Things are constantly evolving and changing out there," Brodbeck said. "Being on the cutting edge is often an expensive place to be. However, as technology becomes easier to use, cost tends to drop, and it becomes adaptable and adoptable for us."
The value with technology is not always on the cutting edge, according to Brodbeck. Research is on this edge, but it is often what follows behind it that has management implications in the field.
The Future of Forest Tech
As technology growth outpaces the growth of most trees, time is spent more efficiently. The days of spending multiple days collecting data are virtually no more. For Brodbeck, technology advancement has made his daily operations even more enjoyable.
"I'm a second-generation forester, and I have always enjoyed working in nature," Brodbeck said. "It's a wonderful industry to work in and Extension allows me to translate data and technology for forestland owners every day."
More Information
Want to learn more about how to use technology in natural resource management? Check out the Technology and Natural Resources Limited Series at  www.aces.edu/go/LandTechLunch.
Down to Earth: Agriculture Sustains Alabama
Alabama Extension is getting Down to Earth. Why? Because agriculture sustains Alabama. Whether your ag experience is in the grocery store, in the classroom or as your profession—Extension has a resource for you.
We are proud to be partnering with the Alabama Agribusiness Council, the Alabama Cattlemen's Association, the Alabama Department of Agriculture and Industries, the Alabama Farmers Federation, the Alabama Poultry and Egg Association, the Alabama Forestry Commission, Sweet Grown Alabama and the Alabama Association of RC&D Councils.
Alabama Extension's Down to Earth resources are available at www.aces.edu/go/DowntoEarth.