Fish & Water
---
Owning a Private Well in Alabama
October 14, 2022
Posted by: Jessica Curl, Laura Bell, Caitlin Sweeney, and Eve Brantley
in Fish & Water
Well Water Background
Thousands of Alabama residents rely on private water systems for their drinking water source. The 2015 Water Use Report published by the Alabama Office of Water Resources reported 11 percent of the population relied on private wells for their drinking water. With well ownership comes a specific set of responsibilities, that includes the maintenance, testing, and treatment of their own water system. Wells can become contaminated through improper construction, maintenance, or poor stewardship practices around the well. Carefully monitoring and keeping a detailed record of the well can help in preventing future problems from occurring, while annual testing can help assure safe drinking water quality for the household utilizing a private well system as their primary drinking water source.
About the Handbook
This handbook introduces the reader to important topics regarding owning a domestic water well in the state of Alabama. Important information covered include geology and groundwater of Alabama, common water contaminants, well water testing and treatment, and general well maintenance. This handbook empowers Alabama Extension Agents, Agency Partners, and citizens to advocate for the stewardship of private water wells and preserve, protect, and enhance this vital resource.
This handbook was created as part of the Alabama Private Well Program, an educational program developed by the Alabama Cooperative Extension System. For more information, contact alwells@auburn.edu
---
Content
Introduction
Well Water Background
About the Handbook
About the Alabama Private Well Program
Chapter 1: Aquifers in Alabama
The Water Cycle
How Aquifers Form
How Groundwater Relates to You
How Aquifers Recharge
Hydrogeologic Provinces of Alabama
Chapter 2: Considerations for Owning a Well
Types of Wells
How Wells Work
Benefits and Considerations for Owning a Well
Information About Your Well
Managing and Maintaining Wells
Constructing a Well
Conducting Visual Inspections
Backflow Prevention
Regular Water Testing
Checklist for Private Well Owners
Chapter 3: Well Yield and Water Rights in Alabama
Understanding Problems with Well Yield
Water Rights in Alabama
Chapter 4: Water Quality
Drinking Water Guidelines and Standards
Common Well Contaminants
Chapter 5: Testing Well Water
Why Well Water Testing Is Important
Well Water Testing Schedule
Well Water Testing Process
Choosing a Laboratory
How to Sample Well Water
How to Interpret Test Results
What to Do After You Test
Responsible Well Owner Checklist
Chapter 6: Well Treatment Options
Determining Which Treatment to Use
Treatment Options
Reverse Osmosis
Distillation
Aeration/Deaeration
Disinfection
Emergency Disinfection
After You Treat
Chapter 7: Protecting Your Well
Selecting a Well Location
Properly Constructing a Well
Properly Storing Chemical Contaminants
Preventing Backflow
Testing Your Well Water
Sealing Unused Wells
Appendix & Additional Resources
Geological Survey of Alabama Goundwater Circulars
Table A.1. Water Wells and Groundwater Information Websites
National Primary Drinking Water (E&A) Regulations
Table A.2. Contaminants and MCL, SMCL, and Potential Treatment Options
Additional Resources
Table A.3. Treatment Devices
References
Download a PDF of Owning a Private Well in Alabama, ANR-2782.
For questions about accessibility or to request accommodations, contact Extension Communications and Marketing at 334-844-5696 or extcomm@aces.edu.

---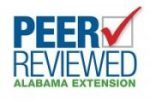 Jessica Curl, Extension Water Program Project Coordinator; Laura Bell, Extension Water Program Project Coordinator; Caitlin Sweeney, Extension Water Program Assistant; and Eve Brantley, Extension Water Resource Specialist, Director, Auburn University Water Resources Center
New October 2022, Owning a Private Well in Alabama, ANR-2782
---
The authors would like to thank the following groups and individuals for their assistance:
Greg Guthrie, Director, Groundwater Assessment Program, Geological Survey of Alabama; Ann Ojeda, Assistant Professor, Geosciences, Auburn University; Camila Rodrigues, Assistant Extension Professor, Horticulture, Auburn University; Mark Barnett, Professor, Civil and Environmental Engineering, Auburn University; Gary Hawkins, Assistant Professor, Water Resource Management, University of Georgia; Jason Barrett, Associate Extension Professor, Water Resources Research Institute, Mississippi State University; Diane Boellstorff, Associate Professor, Extension Water Resource Specialist, Texas A&M University; Joel Pigg, Extension Program Specialist, Texas A&M University; and Anne Baird, Program Director, Ohio Certified Volunteer Naturalists, Ohio State University
Special thanks to the following for their support of this new program:
Mike Clardy, Director, Communications, Strategic Marketing, and Client Relations, Alabama Cooperative Extension System, Auburn University; Bruce Dupree, Manager, Communications and Marketing, Alabama Cooperative Extension System, Auburn University; Glenda Freeman, Communications Editor, Alabama Cooperative Extension System, Auburn University; Janet Guynn, Media Production Specialist, Alabama Cooperative Extension System, Auburn University; Aimee Lewis, Manager, Communications and Marketing, Alabama Cooperative Extension System, Auburn University; Kristin Garrett, former TES Designer, Communications and Marketing, Alabama Cooperative Extension System, Auburn University; Bethany McGuckin, Student Designer, Communications and Marketing, Alabama Cooperative Extension System, Auburn University; Mike Phillips, Director, Alabama Cooperative Extension System; Paul Brown, Associate Director, Alabama Cooperative Extension System; Emery Tschetter, Communications and Marketing Specialist, Alabama Cooperative Extension System; and Gary Lemme, former Director, Alabama Cooperative Extension System