Farming
---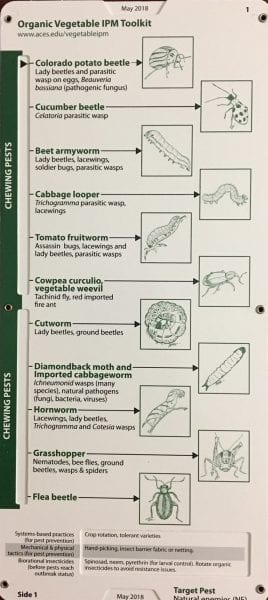 The Organic Vegetable IPM Toolkit slide chart, a critical tool for small producers and beginning farmers, provides information about organic and sustainable pest management strategies for more than 20 critical insect pest species.
The tool covers the most common chewing and sucking insect pests and connects those to the best practices of prevention or exclusion. Insects that this tool covers include tomato fruitworm, grasshopper, cutworm, thrips, and many more. Farmers can view systems-based practices, mechanical and physical tactics, and which biorational insecticides will work best before outbreak status.
To order a slide chart, contact Ayanava Majumdar at azm0024@aces.edu. You can also get a copy from the commercial horticulture regional Extension agent.