Farming
---
NPTC Tools of the Trade: Testing a Motor Capacitor
July 15, 2021
Posted by: Jeremiah Davis, Jesse Campbell, Danny Miller, Kelly Griggs, Martha Sabine Rueda Lastres, and Carson Edge
in Farming
Learn the necessary steps to properly test a motor capacitor on the farm.
Before testing can begin, you need to gather the necessary tools to perform a capacitor test (figure 1):
Electrical multimeter with modes to test continuity and capacitance. Continuity will be identified as a sound logo, and capacitance will be identified with a capacitor logo (-||-) on the multimeter dial.
Capacitance meter to check the capacitance of a start or run capacitor.
Multi-tool driver or set of sockets to open the capacitor housing on the motor.
Insulated pliers to remove the spade connectors from the capacitor tabs and to hold the discharge resistor.
Electrical resistor (15 to 20k Ohm) to dissipate the electrical charge of the capacitors. An electrically insulated screwdriver is used by electricians to discharge the capacitor, but it is not a recommended method.
Soldering iron (electric or gas pen) to remove and reattach a bleed-off resistor if attached to the start capacitor.
Steps to Remove Capacitor from the Motor
Turn off the power and verify that the motor you will be inspecting is disconnected (lock out–tag out). The best way to ensure that the power is disconnected is to physically unplug the motor (figure 2); however, there are many instances where fans have a waterproof switch that shuts the fan off. We recommend shutting off the circuit breaker to the motor as well.
Find and remove the metal housing that covers the start and/or run capacitor.

Using a multi-tool driver or sockets, loosen the screws on each side of the housing (figure 3).
After removing the cover, place the screws back in their location to keep from losing them.

Take a photo of the capacitor label (figure 4, left) and of the wire color and location (figure 4, right) before removing.
Remove the wiring spade connectors with insulated pliers (figure 5), being careful not to touch the terminals. For an accurate reading, the capacitor cannot be connected to the motor.
Using a 20k Ohm electrical resistor (or screwdriver), connect the capacitor terminals to drain the electrical charge (figure 6). This should take a few seconds at most.
If a bleed-off resistor is soldered between the tabs of a start capacitor (figure 7), you must unsolder one leg of the resistor from one tab to be able to measure capacitance. This is one of the more tedious steps of the process. It looks quicker to cut the resistor leg with your pliers, but it becomes hard to reconnect if the capacitor is good.
---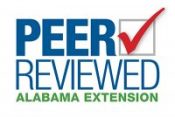 Jeremiah Davis, Extension Specialist, Associate Professor, Director, National Poultry Technology Center (NPTC); Jesse Campbell, Extension Specialist, Assistant Extension Professor, NPTC; Danny Miller, County Extension Coordinator, Cherokee County; Kelly Griggs, Research Engineer, NPTC; Martha Sabine Rueda Lastres, Graduate Research Assistant, NPTC; and Carson Edge, Graduate Research Assistant, NPTC
New July 2021, NPTC Tools of the Trade: Testing a Motor Capacitor, ANR-2783