Farming
---
The Mobile Farm Innovation Project is a program that incorporates hands-on activities and modern technology to increase farm viability with food safety and conservation practices.
Targeting primarily fruit and vegetable producers, the project's educational trailers reach hundreds of socially disadvantaged and limited resource farmers, helping them improve their bottom lines.
Food safety works within a whole farm system. This project takes a holistic view that focuses on farm financial sustainability. This project shows profitable and practical ways to improve conservation practices on the farm while lowering financial and food safety risks.
---
Mobile Activities
Traveling though Mississippi, Alabama, and Georgia, each trailer features interactive activities and demonstrations. Topics cover food safety, conservation, and computer literacy. During a Farm Innovation event, farmers learn how to
construct a simple on-farm cooler for produce
construct a simple on-farm handwashing sink with a touch free faucet design
clean food contact surfaces effectively
mix and manage sanitizer solutions
create a Google Map of the farm
prevent soil erosion and protect water quality through the implementation of vegetative buffers
Farmers will also receive information about accessing USDA programs that will help pay for the implementation of conservation practices.
---
Resources
The following resources are a part of the Mobile Farm Innovation Project's educational outreach efforts:
Factsheets
Videos
For the MP4 files of these videos, contact Kristin Woods at 251-753-1164 or woodskl@aces.edu.
Creating a Farm Friendly to Biodiversity and Produce Safety Video
Drip Irrigation: Water Conservation and Produce Safety Video
Rotational Grazing on a Diversified Farm Video
Vegetative Buffer Strips: Water Quality and Soil Erosion Video
---
Resources for Educators
Alabama Extension and its partners are pleased to share the development process and materials with educators who would like to expand this work. Contact Kristin Woods at 251-753-1164 or woodskl@aces.edu for more information.
Facilitator Guides
---
Impacts
---
Partners
The Mobile Farm Innovation Project is a USDA funded partnership led by the Alabama Cooperative Extension System at Auburn University and a number of partners.
Deep South Food Alliance
Alabama A&M University Small Farms Research Center
Fort Valley State University Extension
Mississippi State University Extension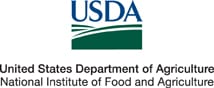 This work is supported by Food Safety Outreach Program [grant no. 2019-70020-30349] from the USDA National Institute of Food and Agriculture.