Farming
---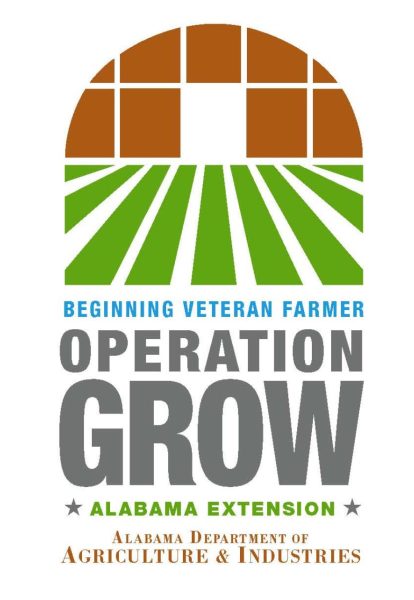 The Operation Grow project, as part of the Alabama Beginning Farmer program, provides special emphasis on the training needs of military veterans interested in specialty crop production. Alabama Beginning Farmer is led by the Alabama Extension commercial horticulture team. Overall, Operation Grow supports grassroots educational and networking efforts that are inclusive of all veterans and their families with universal access to information and resources.
Major Objectives
Training – Network – Support for Veteran Farms
Training. Provide a three-step farm planning support system to military veterans interested in farming using hands-on, on-farm, and digital media-based training (integrate technical, experiential, and social learning for veteran-owned farms).
Network with other veteran support agencies and NGOs for extending current knowledge base and assess future needs.
Sustainable support for veteran farmers with localized multi-agency collaboration to increase farming success.
More Information
To register for Operation Grow, please take this short survey, Operation Grow Survey Link.  Once registered, this will alert the project coordinator.
If you are a military veteran and interested in establishing a training schedule in your county, contact a commercial horticulture regional Extension agent or county coordinator. Use the Farming Basics mobile app to locate your county-based contacts easily and to connect to a vast array of digital and social media resources such as the Farming Basics online course, a crop, insect, disease, and weed database, and social media tools.
For more information on the Alabama Beginning Farmer Program, visit www.AlabamaBeginningFarmer.com. Typically, several personnel from nongovernmental organizations, state agencies like NRCS and FSA, and Extension educators form the local support network for new producers. See Where to Start: A Basic Program Resource Guide for Beginning Farmers for information about technical assistance providers (NGO collaborators) for on-farm assistance with loans and certifications.
Project Coordination
Thank you to the Alabama Department of Veteran Affairs, the Alabama Indian Affairs Commission, and the Alabama Department of Agriculture and Industries as well as USDA-NIFA, USDA SARE, CPPM/Extension IPM grants for supporting Alabama Beginning Farmer efforts. These efforts have reached over 450 new producers directly and many others indirectly making a deep impact on the Alabama's economy.