Beef
---
What is Alabama BCIA?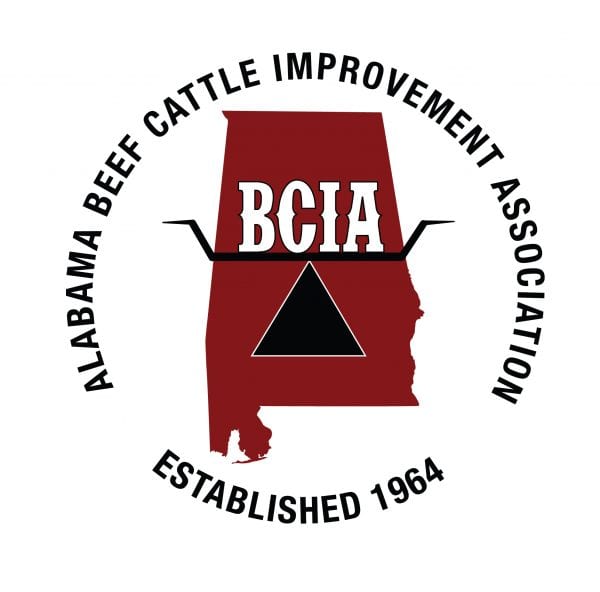 The Alabama Beef Cattle Improvement Association (BCIA) is a non-profit organization of persons, firms, partnerships, and corporations in Alabama who are engaged in the production and marketing of seedstock or commercial beef cattle. As an educational program within the Alabama Cooperative Extension System, Alabama BCIA's mission is to promote, educate, and facilitate the use of performance data, record keeping, and marketing opportunities. The organization also provides leadership to improve the Alabama cattle industry.
Goals of Alabama BCIA
promote the use of performance records as a tool for herd improvement of production, efficiency, and quality
provide a total herd performance evaluation program for Alabama beef cattle producers
emphasize economically important traits in beef cattle that can be improved through selection and culling programs based on records
emphasize the importance of good management practices in breeding, feeding, health, and marketing programs
What Does Alabama BCIA Offer?
Performance minded producers strive to use the best genetic and management tools available. Beef cattle record keeping is a practice to document and analyze precise information for better management. Application of record keeping enables a cattle producer to generate data to evaluate a cow herd's performance. To aid in this goal, Alabama BCIA provides commercial cattle producers the Alabama BCIA Commercial Record Keeping Program. This program uses an internet-based, specialized record keeping system to provide hands-on use. With a unique link for each herd, multiple types of users can access records via any Internet capability (desktop and laptop computers, tablets, and smart phones). This program calculates calf adjusted 205 day weights and ratios, tracks breed composition, evaluates cow and bull performance, and more.
The Alabama BCIA Commercial Record Keeping Program collects and analyzes data in the following areas:
Breeding
Pregnancy percentage
Calf adjusted weaning weights and ratios
Mature cow weights at weaning for a percentage of cow weight to calf weaning weight
Yearling weights and ratios for replacement heifers
Herd health program and treatments
Alabama BCIA also offers programs for seedstock cattle producers for the evaluation and marketing of breeding animals. Alabama BCIA sponsors the North Alabama Bull Evaluation, a feed performance bull evaluation that is located in Cullman, Alabama. Through this program, bulls are put  through an 84–day evaluation. Bulls are delivered in July, weighed on test in August, evaluated until November, and marketed the second Saturday in December.
The Alabama BCIA Fall Round Up Bull Sale is an annual bull consignment sale to market 16 month to four-year-old breeding bulls. It is held the second Friday in November in Uniontown, Alabama.
Alabama BCIA also holds genetic verified heifer sales that target open and bred heifers with genetic documentation, group age, and source information. The North Alabama BCIA Genetic Verified Heifer Sale is held annually in conjunction with the North Alabama Bull Evaluation Center Sale. Alabama BCIA also supports the Herdbuilder Replacement Female Sale, a sanctioned heifer sale held annually in Uniontown to market bred and open heifers.
Contact
For more information regarding the Alabama Beef Cattle Improvement Association visit www.albcia.com or contact Michelle Elmore at  elmormf@auburn.edu.