Underwood Soars to EAGLES Program Through Beautiful Rainbow Café
by Justin Miller
AUBURN UNIVERSITY, Ala. — From Gadsden to Auburn, Chris Underwood is ready to take his place as a freshman at Auburn University. Underwood's journey to Auburn is a little different than most students. Traditionally, education takes place in a school setting. However, Underwood's path to Auburn was inspired by a different type of classroom: the kitchen. Thanks to a partnership between Beautiful Rainbow Café and the Alabama Cooperative Extension System, Underwood is ready to soar as a part of the Auburn EAGLES program.
Addressing a Need
Beautiful Rainbow Café, located within the Gadsden Public Library, is unlike any other café. Behind the scenes, this restaurant serves as a work-based learning program for students with significant cognitive disabilities.
Chip Rowan is the director of Beautiful Rainbow Café and a special education teacher at Gadsden City High School. He said the program fills a crucial gap that previously existed.
"In 2014, I started looking at statistics about the outcomes of our students with significant disabilities," Rowan said. "Of the 80 students that I looked at from our special education program, zero of them had been employed in any capacity since they left school."
Rowan used his love for cooking and gardening as inspiration to develop a program to address this issue. Now, through Beautiful Rainbow Café and its organic garden, students learn the skills they need to get community-based employment and live more independently. Underwood is one of the students that is a part of Beautiful Rainbow Café.
"I am the head cook at Beautiful Rainbow Café," Underwood said. "I help the kids learn how to cook and help my coworkers learn new skills. My favorite thing to cook here is cakes and a lot of other desserts."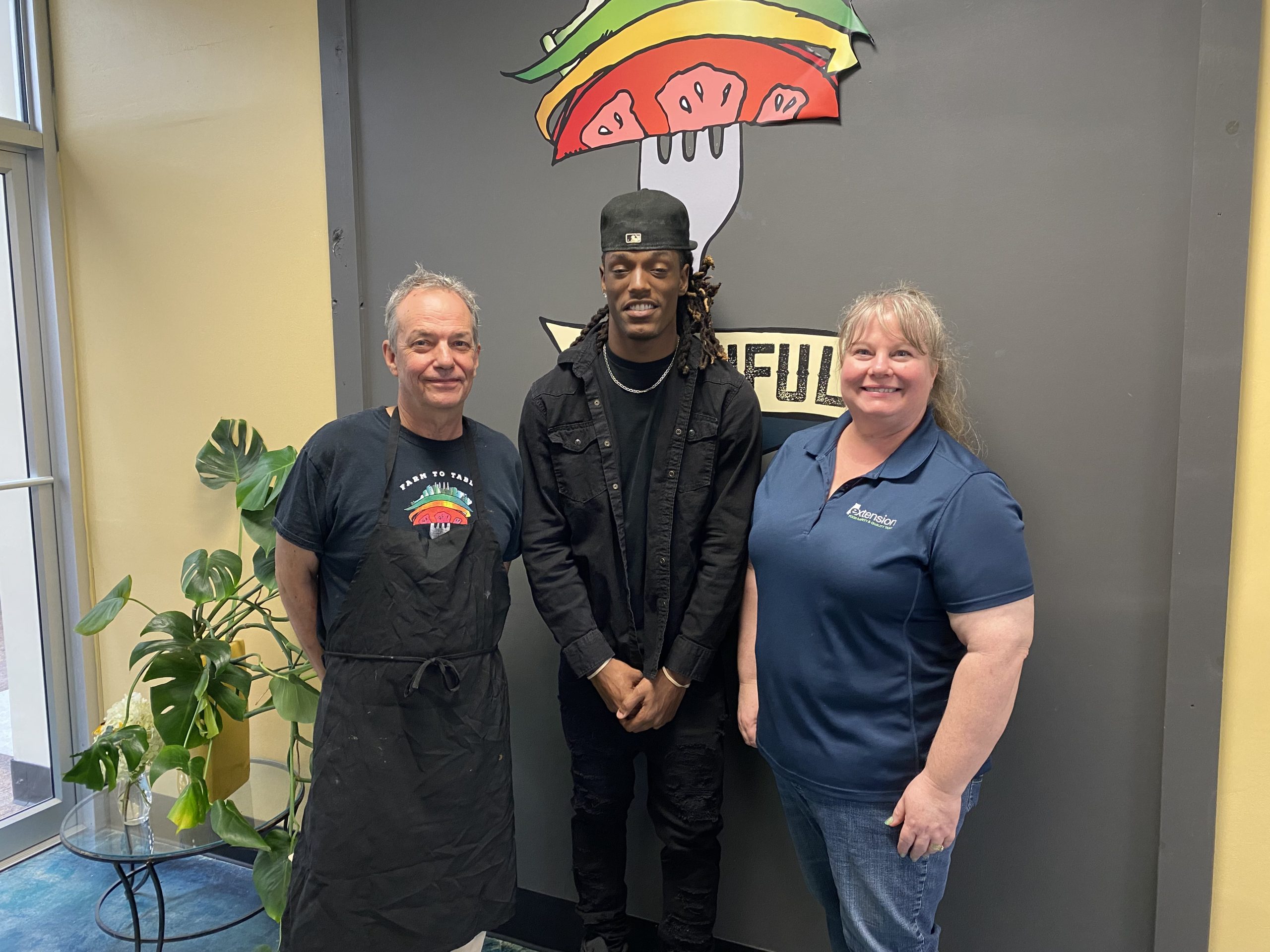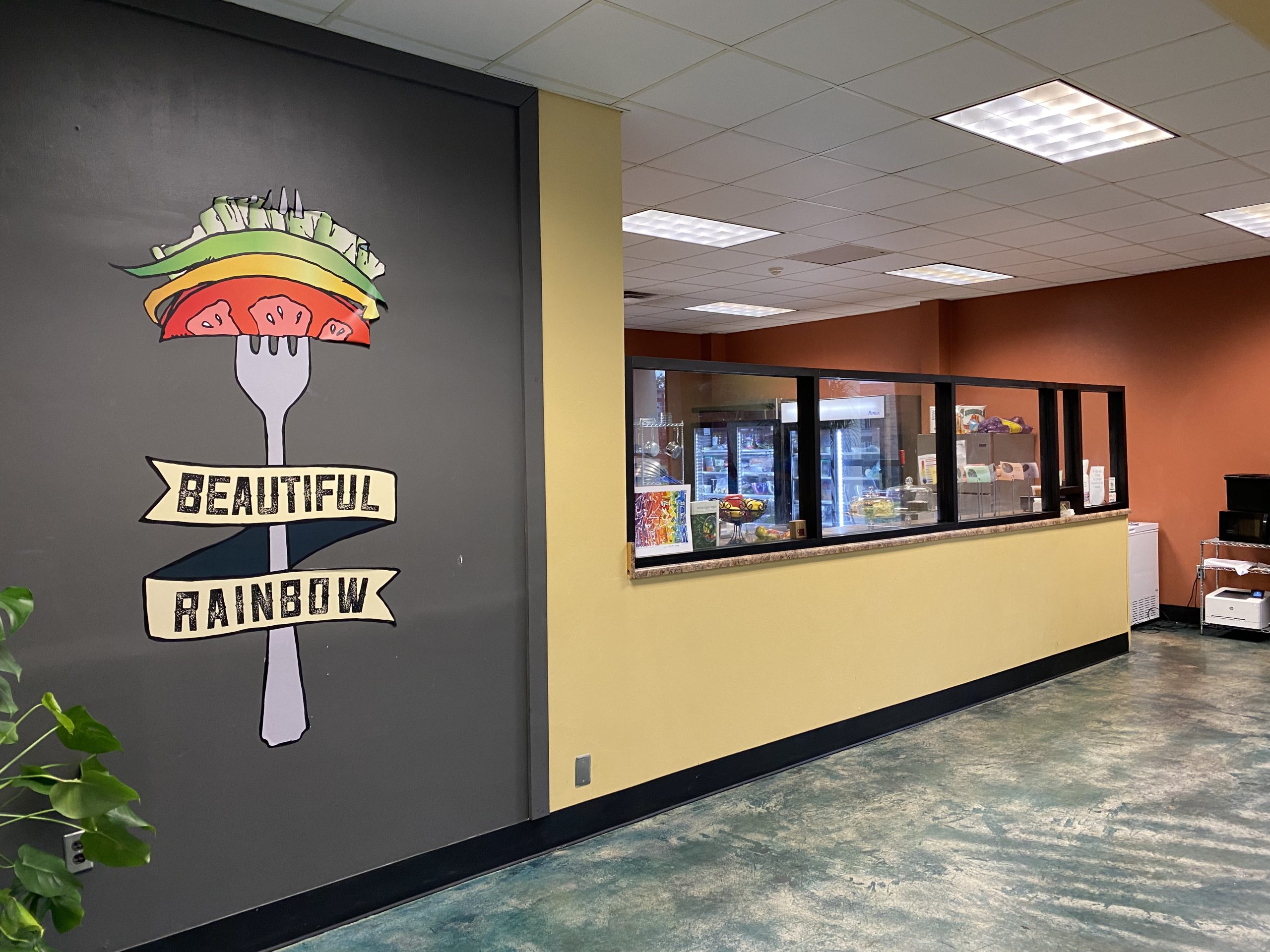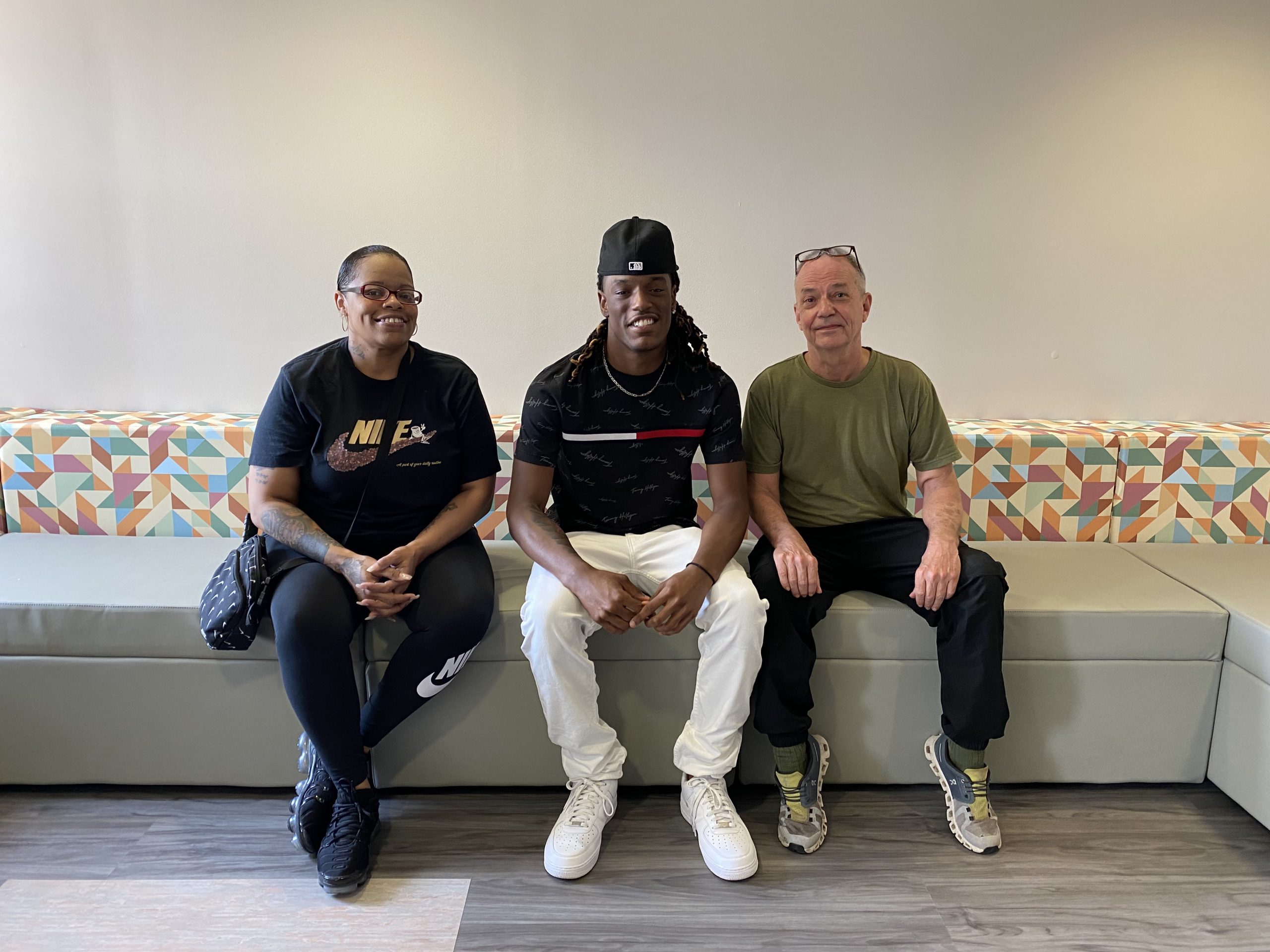 Help from Alabama Extension
In the special education field, there are many stereotypical misconceptions. Rowan said one of those is that people with disabilities cannot follow cleanliness rules in a food service setting. To combat this misconception, Rowan knew that learning proper food safety and how to operate the café correctly was critical for success.
"I attended a food entrepreneur conference in 2014, where I met Christy Mendoza from Alabama Extension," Rowan said. "I heard her speak on food safety, and I knew immediately she was going to be a needed resource for us in this program."
Mendoza is an Alabama Extension food safety and quality regional agent based in Etowah County. She said upon meeting Rowan and hearing about his program idea, she knew that she wanted to be involved.
"Originally, the summer program started with an organic garden," Mendoza said. "However, when the students started to cook and serve some of the produce from the garden, Chip invited me to come teach food safety classes. That program has grown into the fully functioning café you see today."
Serving Up Food Safety
Through Mendoza's classes, the students learn food safety information based on ServSafe — a nationally recognized and accredited food safety certification program. Every student that has been part of the Beautiful Rainbow program — approximately 100 students — has received the basic food handler certification.
Mendoza said when she started teaching the classes, it didn't take long to realize that the students were quickly learning and remembering the information. Twelve of the students did so well that they completed the managers level certification.
"It was very exciting when we had the first student take and pass the managers test, because this is not an easy certification test," Mendoza said. "After that student passed, we expected several more to follow in place."
Underwood is one of the 12 students to receive this managers certification. While Mendoza may think the test is not easy, Underwood's view is a little different.
"It (ServSafe managers test) was pretty easy," Underwood said. "I understood everything I had to do, and I passed, so that was an exciting moment. I think the things that I learned at Beautiful Rainbow are going to help me a lot when I go to Auburn."
The EAGLES Program
At Auburn University, Underwood will be a part of the Education to Accomplish Growth in Life Experiences for Success program, better known as EAGLES. This program gives students with intellectual disabilities a two- to four-year on-campus experience.
Betty Patten, director of the EAGLES program, said students receive an inclusive post-secondary education that aligns with their strengths and interests.
"The EAGLES program helps students become contributing members of society through their career interests both now and in the future," Patten said. "Through our program, students have the support to earn industry-recognized credentials to help them access job fields that align their interests with their skills and abilities. These students are immersed in all areas of campus life. The EAGLES program has become an integral part of the entire Auburn Family."
Absolute Excellence
Rowan said Underwood showed real instinct for cooking at the café. He eventually expressed interest in wanting to continue his culinary education, but was not sure if that was possible. When they found out about the EAGLES program, Rowan said it was the perfect scenario for Underwood.
"I am a special education teacher that believes in absolute excellence, and we really strive for that," Rowan said. "I was impressed that this attitude also permeates the EAGLES program. The expectations that the leaders of that program have for the students and seeing that philosophy in action is really what we should all strive for as special educators."
Rowan said after looking at similar programs across the country, Auburn's program is top-notch. Not only is the program set up to help students succeed, but you easily can tell that it is an important part of the campus.
"I would say it is probably the best program in the country in terms of its philosophy, approach, resources and the attitude on campus," Rowan said. "When you are down at Auburn and someone finds out that you are with the EAGLES program, they are so positive and so welcoming. You just don't see that most places."
Learning New Skills
Underwood is excited to be a part of EAGLES because of the opportunity to learn new skills. Underwood will learn more about culinary sciences, building upon the things he already learned at Beautiful Rainbow Café.
"I think it's going to be really exciting to be there and get to know all the people," Underwood said. "I am excited to go to Auburn. I'm kind of nervous, but I think I've got it."
Underwood's mother, Shawn Underwood, said she is excited to see her son go to Auburn, but like a lot of parents, she is feeling a little bittersweet.
"I am excited about the whole process of him going off to school to help him learn a way of living and responsibilities," Shawn Underwood said. "Most of all for me, I'm bittersweet, because he is my only child, and he is leaving the nest."
The Best Part of Extension
The mission of Alabama Extension is to transform lives of residents through reliable information and meaningful experiences. The partnership with Beautiful Rainbow Café is just one example of how Extension agents and specialists impact their communities.
"We decided that we needed to create a partnership with Alabama Extension because of their leadership role in food safety," Rowan said. "Meeting Christy at that food entrepreneur conference truly did change my life and changed our community. She was so excellent and such a pleasure to work with. If I hadn't gone there, I don't think Beautiful Rainbow Café would exist."
For Mendoza, the impacts of the classes she teaches at the café are much more than the students simply passing a test. Those classes mean that Beautiful Rainbow students can have a job, support themselves and be a part of their community.
"It is really important for me to know that something that I have spent some time doing is making a difference in people's lives," Mendoza said.
Holding back tears, Mendoza said it has been an amazing journey seeing Underwood become ServSafe certified, excel at Beautiful Rainbow Café and now go to college.
"Chris' story is the best part of what Alabama Extension can offer," Mendoza said. "We can provide people with the information, education and tools to succeed or change their lives for the better."
More Information
Information on Alabama Extension's food safety programs is available on the Food Safety section of www.aces.edu. More information on Beautiful Rainbow Café and the work they do is available at www.BeautifulRainbowCafe.com.