Water Conservation
---
Some Things Are Best Seen From a Canoe: Coosa County Hatchet and Weogufka Creeks
November 1, 2018
Posted by: Roger Vines
Paddle your way to outdoor fun and adventure on the Hatchet and Weogufka creeks in beautiful Coosa County, Alabama. Explore the natural beauty and historical sites along the free-flowing streams that invite adventure.
Scenic float trips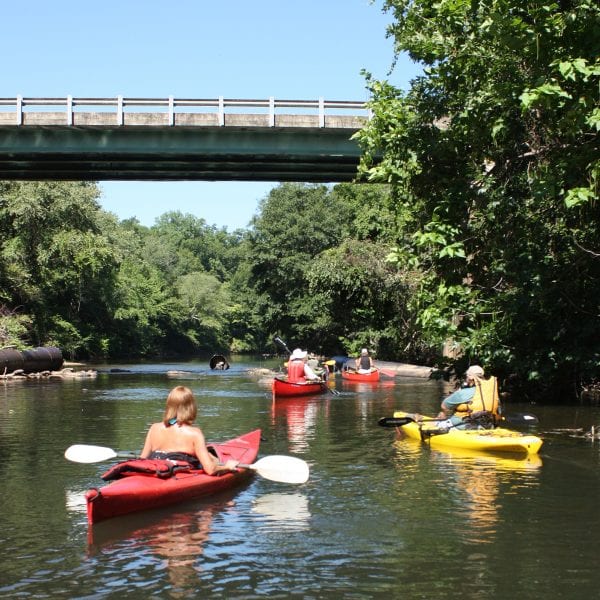 Miles of pristine beauty
Whitewater fun
Campin
Picnicking
Historic mill sites
Bird watching
Photography
Outdoor adventures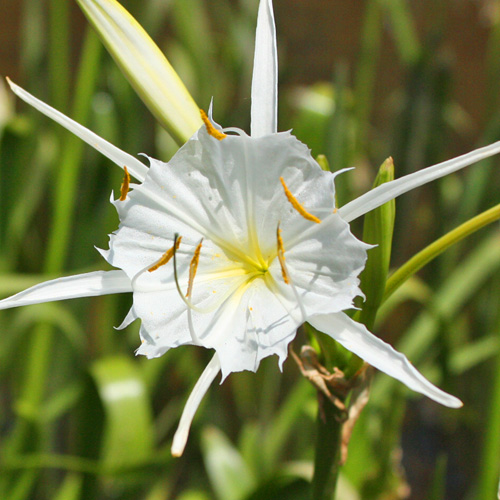 The best time to view the Cahaba lilies is around Memorial Day.
Free public camping is available at designated sites.
Most float sections can be completed in one day (5-6 hours).
Both creeks are designated as spurs of the Alabama Scenic River Trail.
Most photos include GPS coordinates and are referenced in Google Earth.
Maps are available for free at the Coosa County Extension Office or by mail (small charge for postage and handling).
March through May is the best time to float because low water levels may become an issue from midsummer to fall.
Distances to Coosa County from around the Southeast:
Birmingham 66 miles
Montgomery 42 miles
Huntsville 167 miles
Mobile 212 miles
Atlanta 146 miles
Chattanooga 175 miles
Important Contact Numbers
Coosa County Extension Office (256) 377-4713
Coosa County Sheriff's Office (256) 377-2211
Coosa Valley Medical Center (256) 401-4000
Alexander City Rescue Squad (256) 825-4264
Alabama Forestry Commission (800) 492-3711
(To Report Wildfires)
Geological Survey of Alabama (205) 247-3636
(Topo Maps)
Download a PDF of Some Things Are Best Seen from a Canoe Card, ANR-1426.