Career Countdown: Your Path to the Workforce
January 11, 2019
Posted by: Jazmine Brantley
Career Countdown is an interactive program that aids in helping youth assess career interests, determine how their career interests align with the current job market and exploring how to reach their career goals.
Career Countdown is a program designed to:
Provide students with insights into their career choices going forward and the paths it takes to get there.
Assess the career interests of each student and have them participate in realistic simulations

Simulations feature: managing household expenses based on the income they receive from their chosen profession.
Students learn money management strategies while gaining an understanding on how their lifestyles will be altered once they begin their career.
Career Countdown has made a significant difference:
Increasing study habits of students by 30%
Helping students create their own career plans
Improving students' academic performance by 22%
Testimonials
"Great program for students! Wish I had this growing up!" – Volunteer
"I learned a lot and had fun! With this information, I will make better decisions as I decide on what I truly want to be when I grow up and what it takes to get there." – 6th Grader
"I ended up BROKE, but now I know it's because the lifestyle I chose cannot be supported by my career choice. I'll choose differently next time!" – 8th Grader

Contact Us
State Office
Alabama A&M University
Dr. Jazmine Brantley
Office: (256) 372-4966
Email: jnb0035@aces.edu
Urban Centers
Houston County Extension Office
Marilyn Agee
Office: (334) 794-4108
Email: mka0019@aces.edu
Jefferson County Extension Office
Cynthia Whittaker
Office: (205) 325-5342
Email: whittcl@aces.edu
Madison County Extension Office
Marcus Garner
Office: (256) 532-1578
Email: mlg0005@aces.edu
Marshall County Extension Office
Juana Christian
Office: (256) 582-2009
Email: maciaju@aces.edu
Mobile County Extension Office
Monica Townser
Office (251) 574-8445
Email: met0066@aces.edu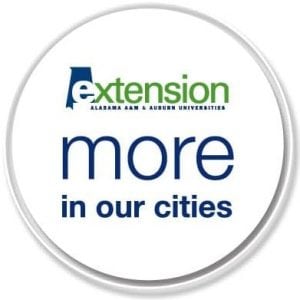 Did you find this helpful?