News
---
ALABAMA A&M UNIVERSITY, Ala. – The Virginia Caples Lifelong Learning Institute (VCLLI) and the Alabama Cooperative Extension System at Alabama A&M University are pleased to announce the appointment of a new program coordinator. Danielle Rudolph, a former Montgomery County agent, now spearheads programming activities for the VCLLI.
Former Agent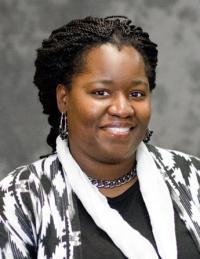 Rudolph started delivering programs for Alabama youth, individuals and families in 2008. She also coordinated the highly acclaimed Successful Aging Conference (SAI) and Expo in Montgomery, the flagship program for the VCLLI. She plans to expand the SAI and other initiatives targeting older adults, their families and caregivers.
"I recognize that approximately 10,000 Americans turn 65 every day. By the year 2030, 65-year-olds will comprise 20 percent of the population or 1 in 5 Americans," Rudolph said. "Based on these demographics, the VCLLI will continue to offer an array of programs and activities that meet the needs of Alabama seniors throughout older adulthood."
Looking Toward the Future
Rudolph recently appeared on Alabama A&M's radio station WJAB (90.9FM) with other VCLLI staff to discuss future plans for the VCLLI.
"I join the efforts of a team who diligently serve older adults by providing education, social connections and access to resources," Rudolph said. "I know I have a monumental task before me to carry on the legacy of Dr. Virginia Caples. I look forward to continue working alongside, learning from and being a resource for individuals and families in Alabama."
Established in 2015, the VCLLI is named in honor of the late Dr. Virginia Caples. Caples was a professor emeritus and former Extension and AAMU administrator. Her vision was to develop a lifelong learning center for older adults, the first among 1890 land-grant institutions.
More Information
For more information, contact Kimberly Sinclair-Holmes at (256) 372-4941 or ksh0035@aces.edu. People can also contact the VCLLI directly at (256) 372-7022 or vclli@aamu.edu.