About Us
---
ALABAMA A&M UNIVERSITY, Ala. – Tamara Warren, an Alabama Extension health and nutrition specialist at Alabama A&M University (AAMU), recently received the regional 2020 Excellence in Extension Award from the Association of Extension Administrators (AEA). She was recognized for her body of work in the area of family and consumer sciences.
About the Winner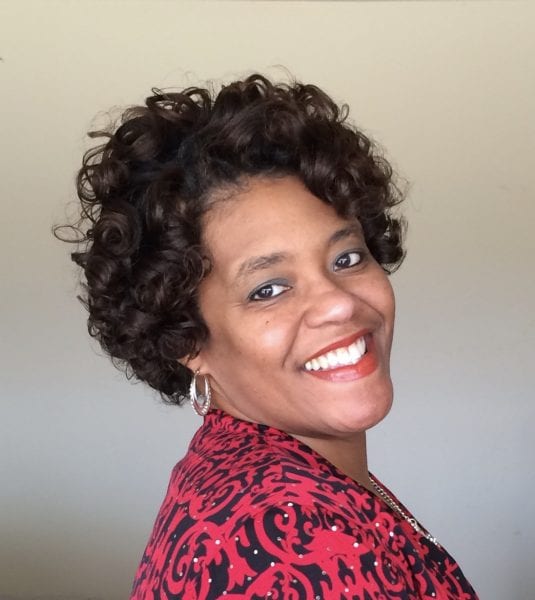 As a health and nutrition specialist, Warren oversees several outreach initiatives. These initiatives include the Technology Enhancing Exercise and Nutrition program. However, her most notable program is the Community Health Aerobic Motivational Program Initiating Optimal Nutrition, better known as CHAMPION. Warren and her team of county agents served more than 61,100 youth and adults in Alabama's urban communities during the past 13 years.
In November 2019, CHAMPION added a statewide campaign titled Walking Like a CHAMPION to encourage individuals and teams to walk. The program now has more than 800 members across the state.
When it comes to serving Alabama audiences, Warren said "A CHAMPION team is built from the ground up to be a strong and powerful force that enlightens and impacts the community."
In addition, Warren successfully pursued financial resources, including local and federal grants totaling  $2.583 million dollars to support health and nutrition projects.
About the Award
The AEA Excellence in Extension Awards are presented to "individuals who have strived throughout their careers through their local, state, regional, or national responsibilities to achieve the benchmarks reflective of excellence in Extension educational programming."
The AEA is comprised of 1890 Extension administrators from 19 land-grant and historically black colleges and universities. The individual who wins the top regional AEA award each year advances to compete for the national Excellence in Extension Award. The national award is issued by the Association of Public and Land-grant Universities. Dorothy Brandon, an Alabama Extension family and consumer sciences specialist, won the national honor in 2019.
Past Excellence Award Winners
Past AAMU regional and national Extension in Excellence Award winners include
Andrea Morris in 2018
Karnita Garner in 2016
Kimberly Burgess-Neloms in 2015
Roger Richardson in 2013
Maria Leite-Browning, Edna Coleman, Julio Correa, Kevin Crenshaw and Robert Spencer in 2012
For more information about Alabama Extension programs at AAMU, contact Kimberly Sinclair-Holmes at (256) 372-4941 or by email at ksh0035@aces.edu.