News
---
ALABAMA A&M UNIVERSITY, Ala. – An African proverb says "If you want to go fast, go alone. If you want to go far, go together." The Alabama Cooperative Extension System strives to embody this proverb by continually forming partnerships, both internally and externally, to benefit Alabama residents, families and communities.
Kimberly Sinclair-Holmes, Alabama Extension assistant director at Alabama A&M University, said there are three key elements to the partnerships within Alabama Extension.
"When we think of partnerships, we mean collaborating with another organization or a group to serve Alabama residents in some capacity," Holmes said. "Three elements that allow Extension to establish and maintain healthy and effective partnerships include communication, collaboration and commitment."
Communication
It is nearly impossible to have any level of healthy partnerships without effective communication. Holmes said when considering a potential partnership, there are things people should discuss as part of effective communication.
"Having effective communication within a partnership means clearly discussing all aspects of the partnership," she said. "Some of these topics can include goals and priorities, strengths and weaknesses, commitment to the partnership, resources and opportunities for collaboration."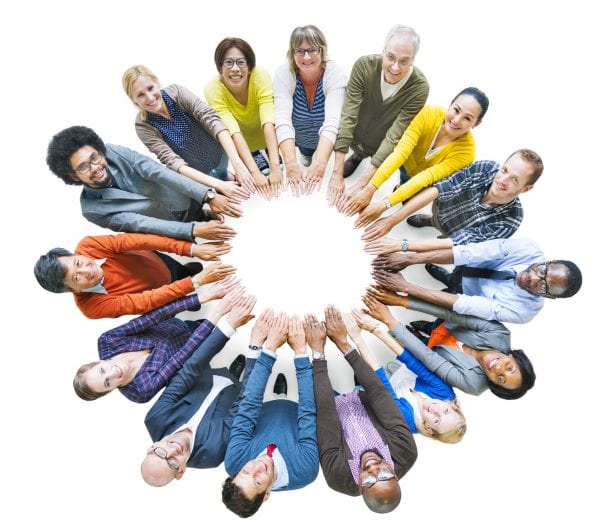 Collaboration
In a partnership it is important to ensure that the efforts of the group align with the goals or priorities of all partners. This requires collaboration. When collaborating, partners should talk about
what they plan to do and why.
who is involved
implementation of the partnership
who the partnership benefits
documenting what was implemented
how they will measure success
reporting outputs and outcomes
Partners must continually discuss the partnership and collaborate further. After a project is complete, partners should evaluate the results. At this point, the focus shifts to possible improvements before the repeating the cycle or a developing a new plan.
Commitment
The third element to effective partnerships is a commitment to the success of the partnership.
"All entities must commit to making the partnership a success and then put action behind the words," Holmes said. "Commitment may involve re-negotiating certain terms and conditions, changing the steps of the implementation process or changing roles of team members."
These are all challenges, but not insurmountable as long as everyone maintains the same level of understanding and commitment towards achieving the agreed upon goals.
More Information
More information on effective partnership is in the Extension content piece The Three Cs of Effective Partnership. Alabama Extension is always open to establishing partnerships on the local, state, regional and federal levels.
County Partnerships
Contact your local county Extension office to find out how you can partner with Alabama Extension in your county.
Auburn University Partnerships
Contact Associate Director Paul Brown at (334) 844-5546 to partner with Alabama Extension at Auburn University.
Alabama A&M University Partnerships
Contact Associate Director Celvia Stovall at (256) 372-8648 or Assistant Director Kimberly Sinclair-Holmes at (256) 372-4941 to partner with Alabama Extension at Alabama A&M University.