Home & Family
---
Removing the Barriers of Breastfeeding
July 26, 2022
Posted by: Justin Miller
AUBURN UNIVERSITY, Ala. – Breastfeeding can be one of the most intimate decisions a mother will make when planning the arrival of her child. With this decision often comes many questions. What are the benefits of breastfeeding? How do I know if I am producing enough milk? Can I breastfeed and still send my child to daycare? All of these questions can be overwhelming. Luckily, the Alabama Cooperative Extension System has many resources that can help remove some the barriers of breastfeeding and guide mothers along the way.
Benefits of Breastfeeding
Breastfeeding does much more than simply provide nourishment for a child. Tera Glenn, an Alabama Extension human sciences regional agent, said there are a host of benefits that it can provide for both baby and mom.
Benefits for Baby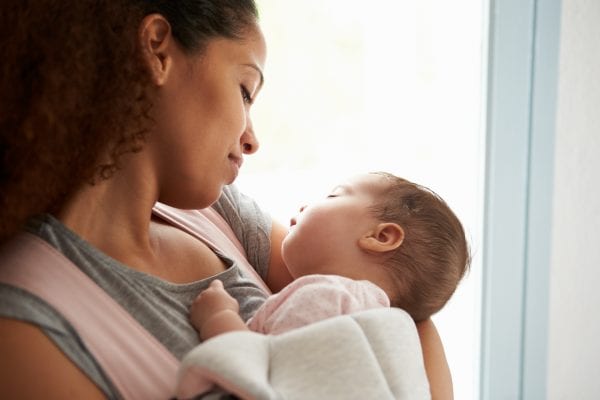 The obvious impact breastfeeding has on babies is providing adequate nutrition for healthy growth. However, this seemingly simple benefit has some amazing qualities to it.
"The body has the power of providing the right amount of fat, protein, carbohydrates and water that a baby needs to thrive," Glenn said. "In fact, a mother's milk supply will change overtime to adjust for the different developmental stages of the baby."
In addition to nutrition, other benefits include easier digestion, passing antibodies from mom to child and a reduced risk of health problems such as Sudden Infant Death Syndrome (SIDS), obesity, diabetes and childhood leukemia and lymphoma.
Benefits for Mom
Moms can benefit just as much from breastfeeding as their child can. Glenn said moms that breastfeed have a reduced risk of developing things like high blood pressure, type 2 diabetes, ovarian cancer and breast cancer.
"Breastfeeding also has a special way of helping a mother recover from childbirth more quickly," she said. "It helps the uterus return to its normal size, helps prevents postpartum depression and promotes a better sleep pattern for the mom."
Milk Production
Many moms may wonder if they are providing enough milk for their baby. Luckily there are several telltales that can let a mom know their baby is getting enough to eat.
"Especially among new mothers, it is common to wonder if you are producing enough milk for you baby," Glenn said. "Often times, your baby will let you know if they are getting enough milk, you just have to know what to look for."
The following are signs that a baby is getting enough milk:
By their sixth day of life, the baby has at least six wet diapers and three soft yellow stools in a 24-hour period.
The newborn is feeding at least eight to 12 times in a 24-hour period.
Breastfeeding feels comfortable and pain free. Remember, it is normal for it to feel uncomfortable at first for new moms. However, if breastfeeding becomes painful, it can be a sign that the baby's position or latch are not the best.
Your breasts feel softer and less full after feeding.
The baby seems happy and content after feedings.
"If you feel like you have a low milk supply, consult with your doctor or lactation consultant," Glenn said. "They can help determine what may be hindering you from producing enough milk."
Breastfeeding Friendly Child Care
August is recognized as National Breastfeeding Month. The 2022 theme is Together We Do Great Things! A great example of this theme is found in the Breastfeeding Friendly Child Care Certification efforts done by Alabama Extension, the Alabama Department of Public Health, Alabama Partnership for Children and the Alabama Breastfeeding Committee.
"This year's theme perfectly explains the work that Alabama Extension and its partners do to improve the lives of breastfeeding mothers," Glenn said. "The Breastfeeding Friendly Child Care Certification works to certify day cares across the state so one more barrier is removed for breastfeeding mothers."
For more information about the certification, and to see a list of certified childcare providers, visit Alabama Breastfeeding Friendly Child Care Certification on the Alabama Extension website.
More Information
For more information on breastfeeding, visit www.aces.edu. There you will find information on a range of related topics.
"At the end of the day, remember that breastfeeding can be challenging in the beginning, but it does get easier," Glenn said. "These Extension resources are here to help you navigate the beautiful journey you are going through."