Home & Family
---
National Nutrition Month: Making Small Changes Provides "Fuel for the Future"
March 3, 2023
Posted by: Dustin Duncan
AUBURN UNIVERSITY, Ala.—March is National Nutrition Month in the United States, an annual campaign created by the Academy of Nutrition and Dietetics. The Alabama Cooperative Extension System Supplemental Nutrition Assistance Program-Education (SNAP-Ed) is committed to promoting a healthy lifestyle and helping Alabama residents make informed food choices.
The theme for National Nutrition Month in 2023 is "Fuel for the Future." According to the academy's website, the theme encourages people to eat with sustainability in mind.
"Food is the fuel that keeps your body running smoothly throughout your life, so give it the nutrients it needs to meet each life stage," said Amy Bragagnini, an Academy spokesperson and registered dietitian nutritionist.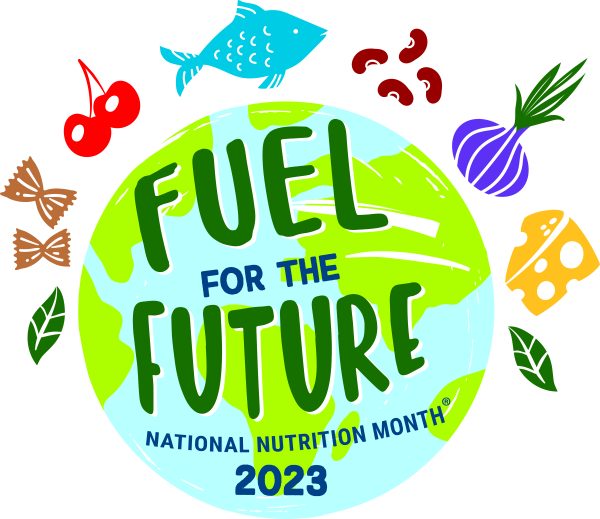 Katie Funderburk, an Alabama Extension registered dietitian and SNAP-Ed program coordinator, has a few tips about what it means to consider sustainability in your diet.
"It could mean growing some of your foods in a community or backyard garden, shopping at local stores and farmers markets and eating locally grown foods when possible and while they're in season," Funderburk said. "Other suggestions include buying nonperishable foods in bulk to minimize wasted packaging and drinking tap or well water instead of buying it bottled."
In Alabama, SNAP-Ed at Auburn University works with individuals to not only make informed food choices that fit within their budget, but also support school and community gardens throughout the state. In 2021-2022, SNAP-Ed educators helped to establish or support 36 school and community gardens, making fresh vegetables available to more than 10,000 Alabama residents.
SNAP-Ed educators connect many of these gardens to community organizations such as food pantries, school cafeterias or summer feeding sites.
Small Changes
The message of food fueling the body is meant to encourage all individuals to consider the impacts that food has on their ability to do the things they need and want to do at each stage of life. The Dietary Guidelines for Americans highlight several key features of a healthy eating pattern. According to these guidelines, the core elements of a healthy dietary pattern include the following:
Vegetables and fruits of all types and colors, fresh, frozen, canned and dried
Grains, with at least have of them being whole grains
Dairy and alternatives, emphasizing lower-fat options and versions with no added sugar or flavors
Protein foods such as lean meat, poultry, eggs and seafood; beans, peas, lentils and soy products like tofu; and nuts and seeds
Oils, including vegetable oils and those in foods such as fish, nuts and seeds
Limiting foods and beverages that are high in added sugars, saturated fat, sodium and alcohol
Creating new food habits doesn't have to happen overnight. Small changes each day can add up to big differences in an overall eating pattern.
"Identify one or two areas you know you could make a small change in the next week or two, and set a goal that you are confident you can achieve for an easy first win," Funderburk said. "Maybe you know that you could cut back on one sugar-sweetened beverage per day next week. Maybe you could plan meals for dinner to include a small salad or a side of green beans to make sure you are eating vegetables at every evening meal. Lastly, find a friend or family member to commit to taking small steps together as you fuel your bodies for the future."
More Information
To learn more about National Nutrition Month, visit www.eatright.org. For more information about what SNAP-Ed does to improve Alabamians' quality of life or about tips for living a healthier lifestyle, visit LiveWellAlabama.com or visit them on Facebook, Twitter and Instagram.