Home & Family
---
Hurricane Dorian Moving Towards Florida
August 26, 2019
Posted by: Justin Miller
AUBURN UNIVERSITY, Ala. – Hurricane Dorian is pushing through the U.S. Virgin Islands and Puerto Rico. Forecasters expect Dorian to make a mainland U.S. landfall somewhere along the Florida coast on Monday. While it is far too early to know if Dorian will move into the Gulf of Mexico, now is the time to ensure that you are as prepared as you can be.
Preparedness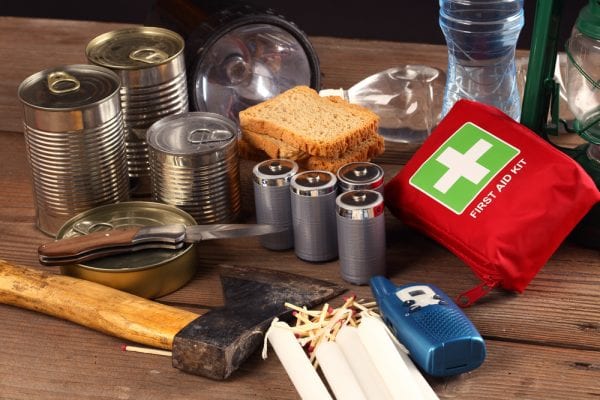 Follow these important tips on storm readiness.
Have a family discussion about what you will do, where you will go and how you will communicate with each other when a storm threatens.
Know your evacuation route.
Tune into your local news or download the Federal Emergency Management Agency app to get alerts.
Listen to local authorities as a storm approaches.
Stock the basics for emergencies including:

water
food
first aid supplies
clothing
bedding
tools

Also stock special items such as:

a battery-operated weather radio
extra batteries
flashlights
a charged cell phone
Understanding Watches and Warnings
Here are common watch and warnings associated with severe weather. It is important to know the difference between a watch and warning.
Flash Flood Watch: There may be flooding. Stay alert and watch for thunderstorms. Keep an eye on rivers, creeks and streams. If they rise, don't wait. Get to high ground quickly.
Flash Flood Warning: There is flooding. Act at once. Move to a safe area on high ground.
Tornado Watch: Weather conditions may cause tornadoes or severe thunderstorms to develop in or near the watch area. A watch does not mean a tornado has been sighted.
Tornado Warning: A tornado has actually been sighted or indicated by radar. Residents should take shelter.
Hurricane Watch: A hurricane may hit your area.
Hurricane Warning: A hurricane is headed for your area. You may be told to move to a shelter or evacuate the area. Do so immediately.
Emergency Handbook
The Alabama Cooperative Extension System has the Emergency Handbook, which is a great source of information for both preparation and recovery. The handbook is available on Alabama Extension's website and also as a free iBook download.
Satellite photo of Dorian courtesy of NOAA.