Home & Family
---
Caregiving: A Life-Changing Experience
December 5, 2018
Posted by: Donna Reynolds
Rosalynn Carter once said, "There are four kinds of people in the world—those who have been caregivers; those who are caregivers; those who will be caregivers; and those who will need caregiving."
Just about every person in America will be a caregiver at one time or another during his or her lifetime. Whether it is a mother or father taking care of a newborn baby; an older sibling taking care of a younger sibling; parents and siblings taking care of a special needs child in their family; grandparents raising grandchildren; or an adult taking care of elderly parents or grandparents; one way or another, Americans are caring for someone else.
When most people think of caregiving, they think of providing care for older adults and family members. However, in today's society, there are many forms of caregiving such as providing care for cognitively disabled young adults and caring for a family member with mental illness. Individuals with cognitive and developmental disabilities are living into middle adulthood and some are outliving their parents who cared for them since birth. Providing care for a family member with mental illness is a primary cause for caregiving for younger adults in society today.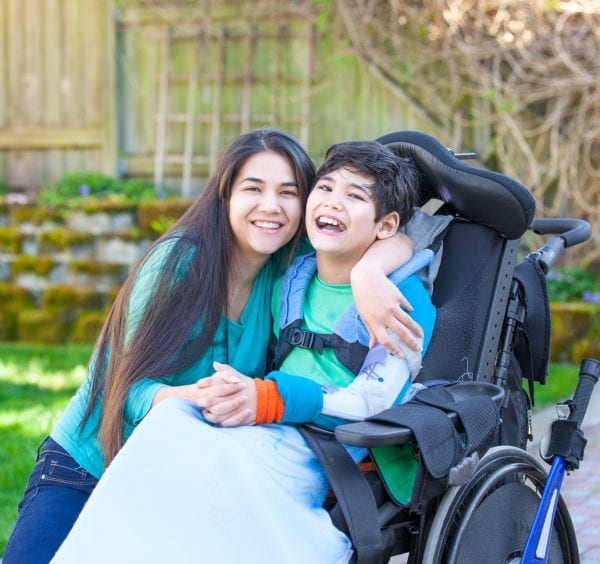 Caregiving Needs
Caregiving needs can be predicted and identified in a number of ways. Most commonly, the need for care is determined by an individual's ability to provide for his or her basic needs such as housing and other physical, personal, or financial care. Deficits in physical health often lead to an inability to live independently. Usually, one does not move instantly from total independence to dependence. In most situations, aging and chronic health conditions progress slowly and the caregiving needs increase gradually along a continuum. Caregiving is a multi-disciplinary endeavor, requiring knowledge, skills, and resources from a variety of sources.
Across the total population, cancer, diabetes, mental illness, and heart disease account for a significant need for caregiving. The primary illnesses for older adults needing care include old age, Alzheimer's, stroke, mobility, and arthritic issues.
Caregiving Statistics
Caregiving can impact every aspect of a family's life. Today, nearly 1 out of 4 households (22.4 million) is involved in caregiving for people aged 50 or older across the nation. By the year 2007, that number is expected to jump to nearly 39 million. Among this group, nearly one-fourth provides care for someone with dementia—primarily Alzheimer's disease.
The average age of caregivers is 46 years—women contribute most caregiving time and almost two-thirds work full or part-time. Many caregivers are sandwiched between providing care for elderly parents and raising children.
Caregiving can last less than a year to more than 40 years; the majority provides unpaid care from one to four years while 20 percent provide care for more than five years. Most caregivers spend an average of 20 hours per week providing care, while another 20 percent spends 40 hours per week providing care.
The values and costs of caregiving are staggering. Caregivers have been described as the nation's invisible welfare system. If the informal caregiving provided by families and friends had to be replaced with paid services, the annual cost would reach almost $200 billion. Yet the loss of productivity in American businesses due to caregiving is estimated at $11.4 billion each year.
On an individual basis, MetLife and AARP estimate that over a lifetime, the average caregiver forgoes about $700,000 in wage wealth, which is a combination of lost wages, Social Security, and pension benefits.
The physical costs of caregiving are also significant. Among caregivers, more than 50 percent are clinically depressed as a result of caregiving. Caregivers use prescription drugs for depression, anxiety, and insomnia two to three times as often as the rest of the population. Elderly spousal caregivers have a 63 percent higher risk of dying early than non-caregivers.
Caregiving Resource
Extension can play a valuable role in helping prepare people to be good caregivers. Find out more about caregiving by visiting the Rosalyn Carter Institute's website at www.rosalynncarter.org
Source: Dr. Carolyn Wilken, Associate Professor, Family Youth and Community Sciences, IFAS, University of Florida.