For You
---
AUBURN UNIVERSITY, Ala – Creating simple recipes that are budget friendly, nutritious and delicious is no easy task. However, the Alabama Cooperative Extension System's Supplemental Nutrition Assistance Program-Education (SNAP-Ed) has been doing just that. Over the past five years, the group has created dozens of recipes that have been a staple in their programming. This year, SNAP-Ed is continuing this tradition by launching a new series of stunning, high-quality videos and recipe cards that give Alabamians step-by-step instructions to make these meals at home.
"Live Well Alabama recipes are meant to equip people of all ages and experience levels to prepare healthier foods for themselves and their families," said Katie Funderburk, Alabama Extension's SNAP-Ed coordinator. "Cooking at home on a regular basis is a key ingredient to overall health, and it doesn't have to be difficult or break the bank. Our recipes are inexpensive, easy to prepare and don't require fancy kitchen equipment."
After testing and selecting the perfect 20 recipes, SNAP-Ed will release these materials starting Aug. 5 through Live Well Alabama's social media platforms–Facebook, Twitter, Instagram and Pinterest. A new recipe will be posted on social media each week. They will also be available online at www.LiveWellAlabama.com. Live Well Alabama is a SNAP-Ed initiative developed by Alabama Extension at Auburn University. This initiative reaches residents across the state with research-based education.
This round of recipes includes salads, snacks, desserts, appetizers and entrees to satisfy the whole family. Each recipe also includes nutrition tags informing the Alabamians that it is gluten free, has no added sugar or other nutritional information. These nutrition tags will appear on the printed recipe cards provided at SNAP-Ed educational events and online. These tags make finding what you are looking for on the Live Well Alabama website even easier.
Educator Input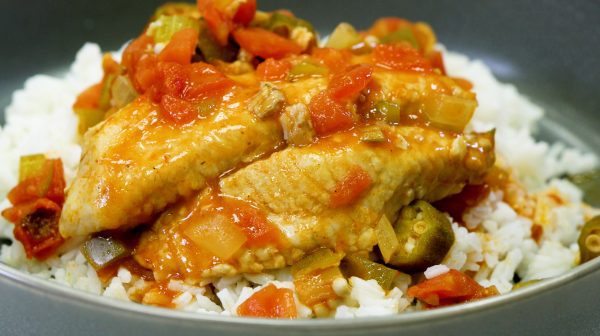 The new Live Well Alabama recipes is even more special because SNAP-Ed educators throughout Alabama submitted their home recipes to share with the public. Educators stepped up to the plate with a variety of recipes. From healthier brownies to ground venison, there's truly something for everyone.
"In SNAP-Ed, everything we do is a team effort," Funderburk said. "Throughout the years, we've had educators do recipe taste tests with youth and adult participants or with their Extension county office colleagues. This, year we encouraged even more creativity and were very excited with the outcome. We hope everyone enjoys the new Live Well Alabama recipes as much as our team does."
Dominguez Hurry, the SNAP-Ed educator in Bullock and Macon counties, submitted his traditional Sunday dinner recipe — Stuffed Peppers with Ground Venison.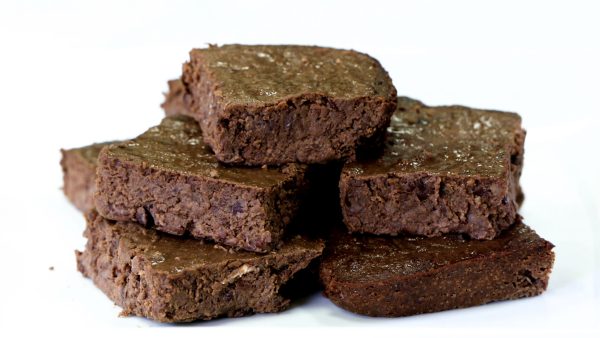 "Living in the country, we've always had an overabundance of deer meat from hunting season and fresh bell peppers from summer planting," he said. "Why not put a twist on the traditional stuffed pepper recipe by adding some healthy venison to the recipe? I love to make this recipe for Sunday dinner and let the grandkids help stuff the peppers."
Hurry also submitted a gumbo recipe he created after years of fishing in the summer. The Alabama Catfish Gumbo is a result of storing loads of catfish from summer days on the lake.
"Catfish is a good, firm-flesh fish so it's good to use for a good gumbo," Hurry said. "I use this recipe often during the cold months of the year for a nice hot meal to warm you up."
Gianna Edmunds, former SNAP-Ed educator in Tallapoosa and Coosa counties, created a healthy brownie recipe with a secret ingredient — black beans. She knew she wanted to submit a dessert.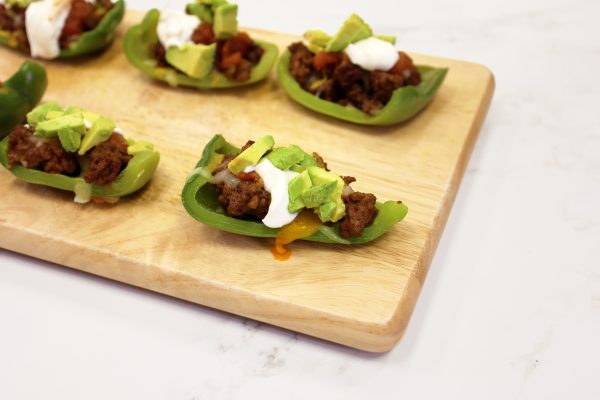 "I'm a firm believer that we should be able to enjoy the foods we love while keeping our health a priority," Edmunds said. "Hence, Secret Ingredient Brownies were born. It kind of pays homage to our Sneaky Mashed Potatoes recipe. There's a secret veggie protein boost."
Jennifer Palmer, the SNAP-Ed educator in Lawrence and Colbert counties, shared her Bell Pepper Nachos recipe with Live Well Alabama. She said she cooks with peppers frequently and was excited to share this recipe with as many as she could.
"I love bright colored sweet bell peppers with everything," Palmer said. "I always tell my students that bell peppers are high in vitamin C and very healthy."
Roberta McClellan, former SNAP-Ed educator in Cullman and Marshall counties, submitted her Fiesta Confetti recipe. She said the recipe was developed through working with different salsa recipes in the classroom.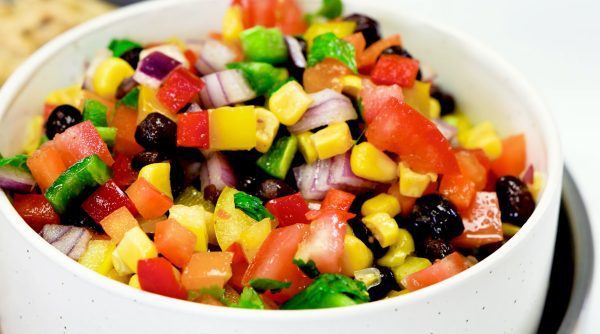 "When I came across a salsa recipe that had all the colors needed to eat a rainbow in one dish, I thought the Fiesta Confetti recipe was a bright and colorful recipe for students to enjoy," McClellan said. "What a fun way to celebrate delicious food and school and community gardens."
More Information
For more information about Live Well Alabama and to find more Live Well Alabama recipes, visit www.LiveWellAlabama.com. Also, check out more Live Well Alabama tips and recipes on Facebook, Twitter, Instagram and Pinterest.